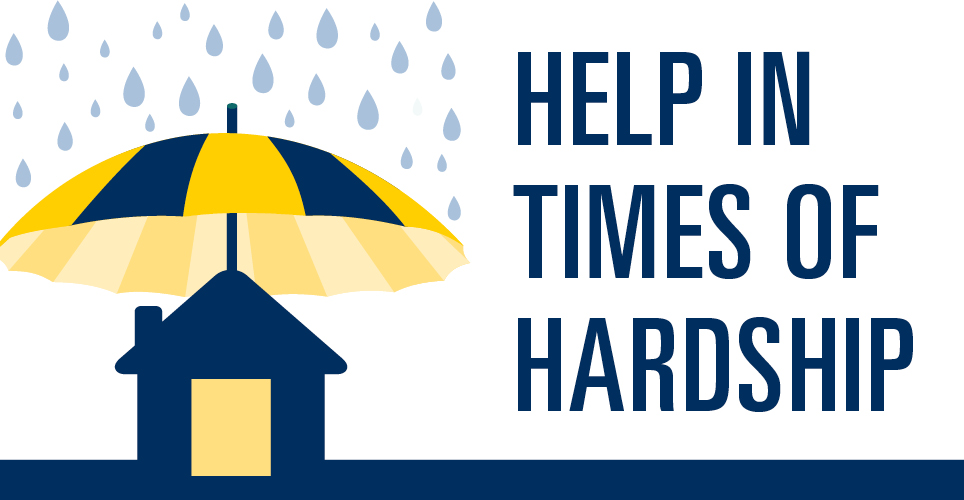 "This is such a blessing – I am so appreciative of the help to myself and my children." - EHP grant recipient
Sometimes, unforeseen and unavoidable circumstances such as sudden illness, family crisis, or natural disaster can result in a traumatic or emergency financial crisis for a University of Michigan faculty or staff member. The Emergency Hardship Program was established for such times.
When our colleagues face sudden and significant hardships and are left without sufficient funds for rent, utilities or other immediate and essential expenses, the Emergency Hardship Program can offer help. This assistance begins with resource recommendations and, in specific emergency cases, may include one-time financial support. If funds are granted, there is a maximum of $1,500 for housing/rental expenses. For other essential needs such as utilities and transportation, there is a maximum of $1000.
The Emergency Hardship Program began with a grant from the University of Michigan Credit Union and matching funds donated by faculty and staff. The program has been supported with generous donations, including support from individual faculty and staff members, MHealthy Active U teams, the University of Michigan Skilled Trades Union, Bill Martin, TCF Bank, and ongoing grants from the University of Michigan Credit Union.
To date, there have been 410 Emergency Hardship Program Grants awarded and the program has provided counseling and/or community resource information to more than 3,000 members of the university community. See this infographic more about the impact of the program. 
Please see the FAQ section for specific eligibility and criteria needed to be considered for a grant.
For More Information, University of Michigan and Michigan Medicine Employees Contact
Give a Gift, Make a Difference
The Emergency Hardship Program is a simple way to make a meaningful difference to friends and colleagues when they need it most. If you are able, making a financial donation to support the fund can make a positive difference for colleagues in need.