*IMPORTANT NOTICE: Now that the Governor's executive order has been lifted, we are working to reopen the Wellness Center and will continue to update member regularly about a reopen date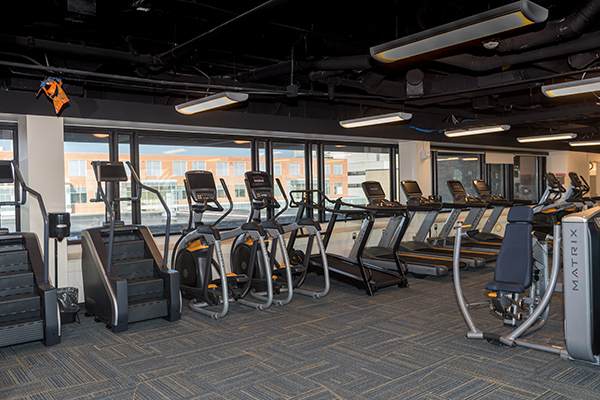 A Message to UH South Wellness Center Members (as of September 11th, 2020):
The UH South Wellness Center remains closed, however; we want to keep our members informed about our plans to reopen. We will continue to send regular updates on our progress.
Preparing to Reopen Safely and Responsibly
Now that the State of Michigan has lifted the executive order and fitness centers are allowed to reopen, we anticipate needing a few weeks to complete the necessary maintenance and safety precautions put in place by Executive Order 175. While we are eager to reopen the facility, we want to be sure we are doing so safely and responsibly.
The steps that we are taking to prepare include:
Making sure all our staffing needs are met.
Deep cleaning and sanitizing of the wellness center.
Redesigning, limiting, and restructuring equipment layouts to promote social distancing of 6-10 feet between members.
Ensuring all building systems (HVAC, sanitary, etc.) are running efficiently.
Procuring necessary cleaning and safety supplies.
Establishing new protocols and procedures.
The exact reopening dates for the Wellness Center will be determined very soon. We will make sure to keep all members up-to-date as we continue to progress on all necessary steps, and we will have a more concrete opening date within the next week.
Changing Your Membership Status and Billing
During the time leading up to our reopening of the UH South Wellness Center, we encourage you to consider what your usage of the gym may be, once it is open. If you find that you need to cancel your membership, please feel free to email uhsouthcancellation@med.umich.edu and we will process your request.
Once we are able to determine a concrete opening date, we will send an email to all current members, giving them two weeks advance notice before monthly billing restarts. This will give members time to cancel before billing is reinstated.
We are excited about the opportunity to reopen and serve our members. We miss seeing you and the opportunity to provide for your health and well-being needs. When we come back, we want to make sure we do so in the safest way possible for all members. We appreciate your continued patience and understanding during this evolving time.
Best Regards,
MHealthy – UH South Wellness Center Staff