*IMPORTANT NOTICE: The UH South Wellness Center's reopening plans reflect adherence to the Michigan Department of Health and Human Services Epidemic Orders.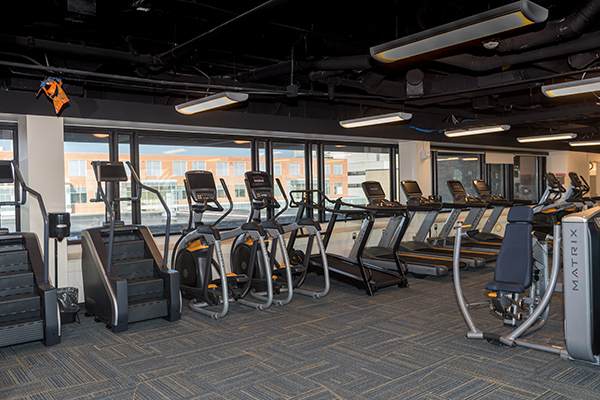 A Message to UH South Wellness Center Members (as of June 1, 2021):
We want to thank you for continuing to attend the UH South Wellness Center and for respecting and following the various COVID-19 restrictions.  We have updated the restrictions due to the recent updates from the state of Michigan.
Here is a list of the new UH South Wellness Center COVID-19 restrictions:
Mask Policy:
Masks must be worn at all times (except when showering). We ask that you please bring your own mask (spare masks are available if needed).
Reduced Capacity (50% capacity restriction):
Main gym: A total of 24 members will be allowed in the main gym at a time.
Group exercise room: Several pieces of cardio equipment have been moved into the group exercise room. A total of 6 members will be allowed in at a time.
Locker room: A total of 10 members in the women's locker room and a total of 8 members in the men's locker room at a time.
Distancing, Cleaning, and Other Protocols:
Equipment has been moved to enable social distancing of at least six feet while using equipment.
Increased cleaning and sanitation of high contact/traffic areas, as well as locker rooms/restrooms.
Sanitation wipes and touch free hand sanitizer stations are provided throughout the wellness center.
Signs to remind members of the importance of social distancing, self-monitoring of symptoms, and cleaning after using any equipment.
The use of fans in the wellness center is prohibited at this point in time.
Access and Staffing:
The Wellness Center will remain open 24 hours a day, 7 days a week, and will be staffed from 7:00 a.m. until 3:00pm, most days of the week.