Our counselors have diverse professional backgrounds. All are Masters level or above with experience as therapists, educators and consultants. Their areas of specialty include: personal and family concerns, grief and loss, physical and mental health, alcohol and drug abuse, and relationship issues involving career and work.
FASCCO Staff
Our professional staff is available for counseling and consultation. Please call us at (734) 936-8660 or email fascco@umich.edu to learn more or make an appointment.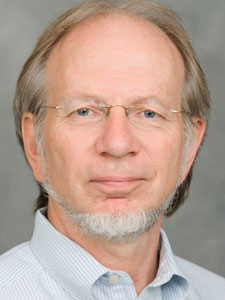 Tom Waldecker, MSW, ACSW, Director
Tom received his Master's in Social Work Degree from the University of Michigan in 1976. He has been the Director of FASCCO since 1998. Prior to coming to the university, he worked for a behavioral health company as their regional manager, where he administered the employee assistance program for over 33,000 Ford Motor Company staff, the Stroh Brewery Company, Rouge Steel, Cranbrook Schools, and several other companies. Additionally, he directed a Salvation Army Harbor Light program and worked in several health care settings. Tom is a member of several professional organizations, including the International Association of Employee Assistance Professionals in Education in which he is a former president and Board member. He has extensive experience in solution-focused counseling, parenting issues, executive stress, substance abuse administration/treatment, and the provision of training on mental and emotional health topics.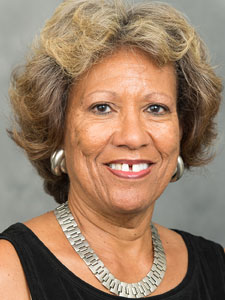 Janell Kilgore, MSW, ACSW, Senior Faculty and Staff Counselor
Janell has been with the Faculty and Staff Counseling and Consultation Office since 1999. She has extensive professional counseling experience working with families, teens, couples and sexual abuse survivors. She worked for seven years as an employee assistance consultant and trainer to Ford Motor Company, Deloitte & Touche, Young & Rubican, Stroh, and other corporations. Janell has provided employment-related training and educational workshops throughout the United States. She received her Master's in Social Work degree from Wayne State University.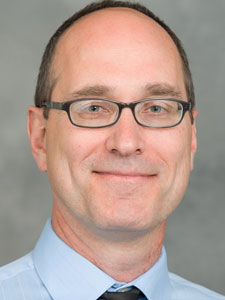 Andrew Greifer, Ph.D., Faculty and Staff Counselor
Andrew joined the Faculty and Staff Counseling and Consultation Office in 2005. He has worked in the mental health field for over 25 years as a psychotherapist, clinical supervisor, program manager, and program evaluator. He is experienced in the treatment of job stress and burnout and has conducted research in these areas. His doctoral dissertation investigated the predictors of job stress and job resilience. Additionally, he is very experienced in counseling people with depression and anxiety, and he emphasizes the use of cognitive-behavioral therapy and mindfulness approaches for these concerns. Andrew has served as an adjunct social work professor at the University of Michigan and at Michigan State University, respectively. He completed a Master's in Social Work from the former and a Ph.D. in Social Psychology and Social Work from the latter.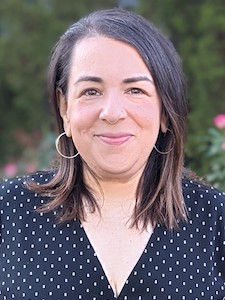 Jill Castro, Psy.D., Faculty and Staff Counselor 
Jill joined the Faculty & Staff Counseling & Consultation Office in 2016. She earned her master's and doctoral degree in Clinical Psychology from the Michigan School of Psychology (MSP). Her prior experience includes clinical practice in a variety of mental health settings. She also has experience teaching at the college level and was previously the Director of Clinical Training at MSP. Jill specializes in women's health and empowerment, life/career transitions, infertility, pregnancy, post-partum concerns, adjustment to parenthood, and alternative relationships. She is an LGBTQ+ affirming counselor.   

Joanne Bernard, MSW, LMSW, Faculty/Staff Counselor
Joanne received her Master's in Social Work from the University of Michigan in 1978.  She was the Director of the Fruehauf/Kelsey-Hayes EAP program from 1978-1990.  She has many years of experience in clinical counseling working with individuals, couples, and families experiencing a wide array of personal concerns.  Joanne also has extensive hospice experience with patients and families experiencing end of life, and in grief counseling following the death of a loved one.  She is a LMSW (licensed master's social worker ) in Michigan and a LCSW (licensed clinical social worker) in Florida.  She is also an advanced certified hospice and palliative care social worker (ACHP-SW) through NASW (National Association of Social Workers).  

Alexander Jendrusina, Ph.D., Faculty and Staff Counselor
Alex recently joined the Faculty & Staff Counseling & Consultation Office in 2021. He earned his doctorate in clinical psychology from the University of Illinois at Chicago and has provided clinical services in community-based clinics and large medical centers (Ann Arbor VA). Alex's approach in working with individuals is collaborative, drawing from cognitive behavioral therapy, mindfulness-based approaches, motivational interviewing, and problem-solving training. He has supported many people in addressing experiences of anxiety, depression, race-related stress, life transitions, stress management, healthy behavioral change, and goal setting. Elsewhere, Alex has instructed university courses, engaged in student mentoring, and chaired and contributed to diversity, equity, and inclusion committees and efforts.

Bridget Kerr, Administrative Assistant

Matthew Penkevich, Secretary