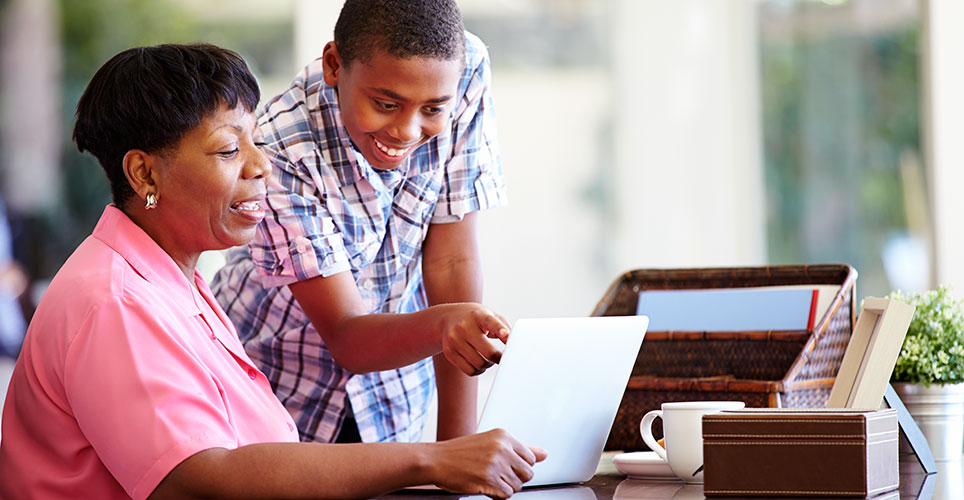 Families need child care like never before as some parents return to work on-site while others work remotely while their children attend school virtually. 
"This is such a difficult time for families," said Jennie McAlpine, senior director of work-life programs. "Between programs offered through U-M and those in the community, we want to share as much information as possible with staff, faculty and student parents about what's available." 
Occasional Help Through Family Helpers
U-M Family Helpers is a database of U-M students, recent graduates and retirees who offer  short-term or occasional services in the family homes of current faculty, staff and students. Services include babysitting or child care, tutoring or learning support (virtually or in-person), pet care and even running errands. 
Employees can post a help wanted ad or browse the list of available helpers. Students interested in part-time work helping families can create a profile on the site and indicate what types of jobs they're interested in. 
Arrangements, such as scheduling and rates, are made between the two parties, not the university. 
Visit Family Helpers to learn more
Backup Care Also Available
When regular child care falls through, the Kids Kare at Home service may be able to provide temporary backup care. Care through this program is provided by Kennedy Care/Safe at Home. 
Caregivers are Red Cross trained, and have had state and FBI criminal background checks. The hourly cost is subsidized for some university faculty, staff and students using a sliding scale based on family income.
Visit Kids Kare at Home to learn more
Additional Programs and Resources to Help Families
In addition to programs coordinated by U-M's Work-Life Resource Center, there are others throughout the community that provide child care, tutoring, learning pods and other services to meet needs faced by families. The following programs are community-based and not affiliated or operated by U-M.
Child Care Services
Kennedy Care-Safe at Home Ongoing Nanny Services (Ann Arbor office, also the provider of Kids Kare at Home services)

College Nannies-Sitters-Tutors (Ann Arbor office, with dual-role nannies-tutors possible)
Learning Support and Tutoring 
State-licensed child care programs in the Ann Arbor area offering virtual learning "homerooms" and supervision for young school-agers:

Kindercare

Annie's

Stony Creek (Ann Arbor), through age 7 

Stony Creek (Milan), through age 12 (Milan, South Arbor, Lincoln, and Saline students preferred)

Go Like the Wind

Little Angels

Search profiles of all licensed child care programs on the Licensing or Great Start public databases (same programs on both), and inquire about school-age care

College Nannies-Sitters-Tutors (Ann Arbor office, and providing single or dual-role tutors-nannies, with learning support offered virtually via Zoom, in your home, or in their office)

Care.com (posting site with a Tutoring and Home-schooling category)

Nextdoor.com (neighborhood social site that allows you to connect with potential helpers and other families)

Familypodmatch.com (Ann Arbor-based resource, offering contact information with another family for shared support)
McAlpine suggested families first inquire with their own school district about programs and support for their children. 
Caregiver posting sites
For more information visit Additional Child Care Options and Resources on the UHR website. 
Disclaimer
The U-M Work-Life Resource Center offers information only, and does not endorse or represent any resources listed as recommended by the University of Michigan. In addition, we encourage families to review and comply with applicable State of Michigan Child Care Licensing Rules and any other applicable law and regulations. Information is subject to change. Neither the U-M nor its subcontractors warrant any information concerning any child care provider, nor do they inspect, investigate, endorse, recommend, or choose any particular provider. The inclusion of any care provider's name does not constitute endorsement or certification by U-M, Work-Life or its subcontractors as to their qualifications to provide child care, the rates charged for services, or any other aspect of individual programs' quality of care. Any complaints and problems should be directed to the caregiver and/or the State of Michigan Department of Licensing and Regulatory Affairs.