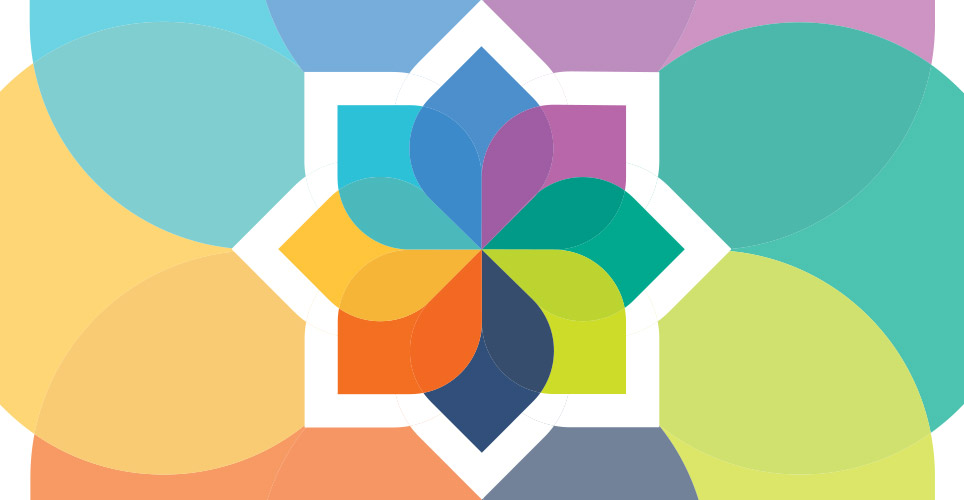 There are so many factors that affect your overall quality of life. This is reflected in the eight dimensions of the university's model of well-being. Giving time and attention to each can help support your overall quality of life. 
Each part of the model represents an element of personal well-being. 
Physical: Practicing healthy behaviors around physical activity, nutrition, sleep, substance use, preventive exams; managing chronic conditions.

Emotional and Mental: Thriving while fully experiencing the diverse range of human emotions, experiences and vulnerabilities.

Environmental: Living in, working in and contributing to safe, healthy, and sustainable environments.

Financial: Developing knowledge and skills for managing financial decisions.

Occupational: Sustaining personal satisfaction and enrichment from one's work.

Social: Developing a sense of connection and belonging, having a well-developed support system, and contributing to a healthy inclusive community.

Intellectual: Pursuing knowledge and skill development.

Spiritual: Expanding our sense of purpose and meaning in life.
A current digital sign from UHR highlights the opportunities for our community to connect in support of social well-being. While experiencing the energy of the Big House or a performance at Hill is amazing, there's much more available to help you along your well-being journey.
UHR offers a variety of programs and services to help you be your best. They range from virtual exercise and relaxation classes to affordable health benefits to generous paid time off for new parents. 
Find more resources available to support your whole self at hr.umich.edu/wellbeing.