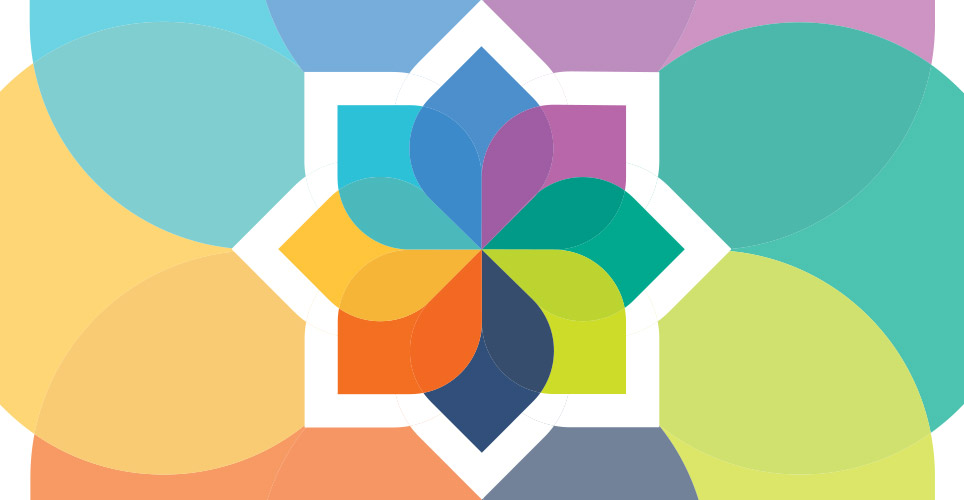 Well-being is a lifelong journey. And there are many factors that affect your quality of life.
U-M faculty and staff have access to a variety of programs and services to support their well-being. They range from virtual exercise and relaxation classes to affordable health benefits to generous paid time off for new parents. 
"We want you to feel supported so that you can do your best work and be your best self," says Rich Holcomb, associate vice president for human resources. "That's the role of human resources."
The university's model of well-being is illustrated by a colorful graphic, with eight overlapping segments representing different elements that support personal well-being. 
The model was developed in collaboration with MHealthy and Student Life. It includes the following eight dimensions of well-being:
Physical: Practicing healthy behaviors around physical activity, nutrition, sleep, substance use, preventive exams; managing chronic conditions.
Emotional and mental: Thriving while fully experiencing the diverse range of human emotions, experiences and vulnerabilities.
Environmental: Living in, working in and contributing to safe, healthy, and sustainable environments.
Financial: Developing knowledge and skills for managing financial decisions.
Occupational: Sustaining personal satisfaction and enrichment from one's work.
Social: Developing a sense of connection and belonging, having a well-developed support system, and contributing to a healthy inclusive community.
Intellectual: Pursuing knowledge and skill development.
Spiritual: Expanding our sense of purpose and meaning in life.
"When you work at the university, you should feel good about the work you do," says Holcomb. "You're connected to a mission that stands for something bigger: making the world better through discovery and care."