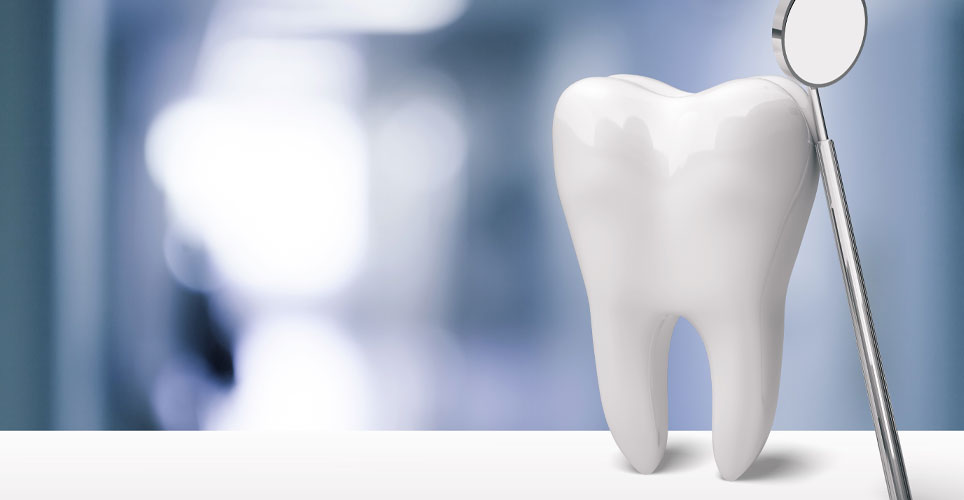 If you and three friends each visit a dentist, research shows only one of you will escape the fear and anxiety many associate with oral care visits. As dental practices re-open in the midst of an ongoing pandemic, for some those fears have only increased.  
Because dental procedures as simple as a routine cleaning expose patients and staff to oral fluids, the American Dental Association and Centers for Disease Control and Prevention (CDC) in March put a national hold on routine dental care.
Reticence at Re-opening
As offices have gradually re-opened, however, many patients are hesitant to return. Since regular oral care can improve overall health and be a window into more serious conditions, hitting the pause button on oral health care could affect your general well-being.
If you're skittish about rescheduling your check-up, take heed – no COVID-19 infections worldwide have been traced back to a dentist office. And be assured that your practitioners – whose work space is the inside of your mouth, after all – are as concerned about safety as you are.
Oral Health and Overall Health
Are regular oral exams really that important to overall health? Yes. The following conditions are linked to your oral health, specifically bacteria if it takes root in your mouth:
Heart disease and infection
Pregnancy and birth complications
Diabetes
Research also shows that oral health problems increase in people who have Alzheimer's disease, osteoporosis, certain cancers and HIV/AIDS. People with diabetes, in particular, should practice good oral health, as gum disease tends to be more frequent and severe because diabetes reduces the body's resistance to infection.
Precautions for Prevention
Is it safe to go back to the dentist's chair with the recent increase in COVID-19 cases? Yes, provided your practitioner is taking specific precautions to keep you and staff protected. When you make an appointment, ask about the following:
Face coverings and personal protective equipment. It's imperative that you and your oral care team wear face coverings. Your dentist and hygienist should also wear face shields, and your mask should stay on unless you're being examined. In addition, the care team should wear gowns, goggles, shields, gloves, head coverings and feet coverings before entering your room.  
No-touch entry. It's safer for all if you call the office from its parking lot and staff opens the door.
Temperature check and health screen. You should be checked for a fever and asked simple health screening questions once you enter. Use a couple pumps of hand sanitizer, too.
What types of tools will be used. Some tools, such as air-water syringes and drills, can spray droplets of water, saliva and microorganisms into the air. The CDC recommends that teams use powered tools as little as possible. Some practices have temporarily stopped using powered polishers and lay out only tools needed at the time of treatment.
Air filters. Some practices have installed high-efficiency particulate air filters, which improve room filtration and could reduce the chance of airborne exposure.
Do your part to keep the environment safe, as well. If you feel ill or are exposed to someone who's sick, postpone your appointment. Continue to practice COVID-19 precautions, such as proper hand washing and avoidance of crowds, and wear a face covering whenever possible.
Dental Plans for a Healthy Mouth
U-M offers three dental plan options through Delta Dental. Each has its advantages, depending on your family's needs. This video provides an overview of each plan. 
All plans cover the following preventive and diagnostic services:
Oral exams and cleanings
Emergency treatment
X-rays
Non-surgical treatment for gum disease
Open Enrollment Begins Oct. 19
Open Enrollment for U-M Benefits is Oct. 19-30. During this time, you can enroll in or change your health, vision, dental, and legal benefits, and enroll in a Flexible Spending Account (FSA), if you're eligible. Selections will be effective Jan. 1, 2021.