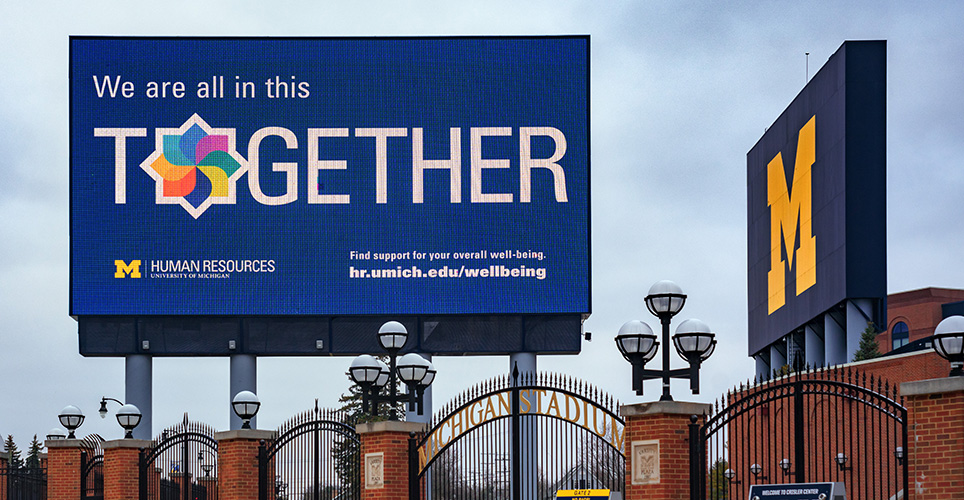 What do exercising, making friends and learning something new have in common? 
They all play a role in your overall well-being. 
In fact, the university's philosophy of well-being, defines eight dimensions that contribute to your personal well-being:
Physical

Emotional and mental

Environmental

Financial

Occupational

Social

Intellectual

Spiritual
To help support your well-being, University Human Resources offers many resources, including virtual options.
Resources to support your overall well-being
Interested in learning a new skill? Check out professional development programs through Organizational Learning.
Want to eat healthier? Find recipes and tutorials from MHealthy's nutrition program.
Looking for emotional support? Consider participating in an online group or presentation facilitated by the Faculty and Staff Counseling and Consultation Office or the Office of Counseling and Workplace Resilience. 
There are dozens of ways that you can take simple action to have more energy, connect with colleagues, improve your financial habits and simply feel good.
Designed for faculty, staff and students
The philosophy and graphic model were developed by MHealthy, the student-focused Wolverine Wellness, and the university's chief health officer. The graphic features eight different colored petals--one for each of the dimensions of well-being. 
There are separate online resources for employees and students for each of the eight dimensions and links to related resources. 
Information for faculty and staff is available on the University Human Resources website. Organized by category, dozens of programs and resources listed are offered across U-M.