Since 2009, the HR Community of Practice has been a place for human resources professionals across the university to collaborate, connect and learn.
Whether you are new to the university as an HR generalist or in a leadership position in your unit, the HR Community of Practice can help your professional development and enhance the quality of service you provide to your area.
Participating in the Community of Practice
There are 280 members in the HR Community of Practice representing all major areas of the university. Membership is open to all human resources professionals at U-M ranging from generalists to business partners to higher levels of HR leadership. Participation in the programs offered through the Community of Practice is free. 
Participation in the HR Community of Practice wiki is limited to members only.
The group meets regularly in-person at various locations across the Ann Arbor campus and Michigan Medicine. Members also communicate and share resources through an online portal.
If you are interested in participating in the community of practice, please submit a request.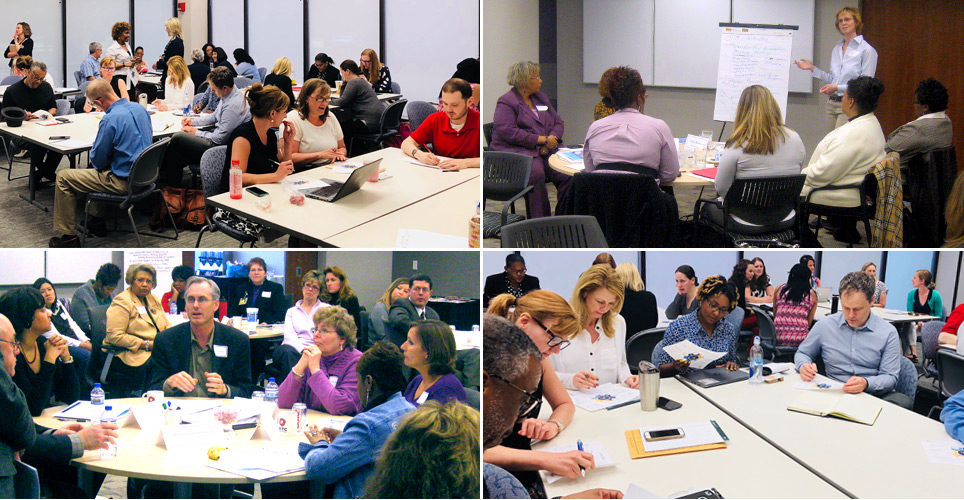 Community of Practice goals
The goals of the Community of Practice are to:
Connect people who might not otherwise have the opportunity to interact, either as frequently or at all.
Provide a shared context for people to communicate and share information, stories, and personal experiences in a way that builds understanding and insight.
Enable dialogue between people who come together to explore new possibilities, solve challenging problems, and create new, mutually beneficial opportunities.
Stimulate learning by serving as a vehicle for authentic communication, mentoring, coaching, and self-reflection to harness the collective intelligence of the HR community.
Capture and diffuse existing knowledge to help people improve their practice by providing a forum to identify solutions to common problems and a process to collect and evaluate best practices
Introduce collaborative processes to groups and organizations as well as between organizations to encourage the free flow of ideas and exchange of information.
Help people organize around purposeful actions that deliver tangible results.
Generate new knowledge to help people transform their practice to accommodate changes in needs and technologies.
Below are some of the most recent strategic program offerings. View a complete list of programs delivered since 2009.   
4th Industrial Revolution and the Future of Work
Evidence-Based HR
HR Advocacy
HR Competency Model (8 competencies) 
HR Consulting
HR Leadership for the Future Workplace
HR On-Boarding Program (24 sessions)
Influencing Without Authority
Innovation and Creativity for HR Professionals
Performance Consulting (4 sessions) 
Succession Planning 
Workforce Planning  
Talent Strategy Model
TIAA Emerging Leaders Program
If you are interested in participating, please submit a request.