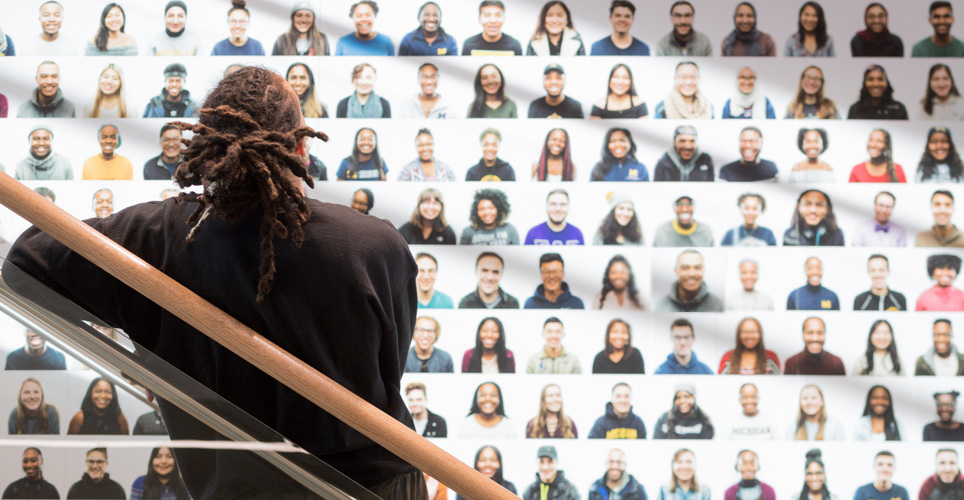 Faculty and staff input has been key in shaping work to strengthen U-M's workplace culture and identify the university's workplace values. Now that the values have been determined, we want to know about workplace behaviors across the campus that accompany our values. Faculty and staff are invited to attend one of three community forums and to participate in an online poll.
Three in-person community forums are scheduled in April, each being led by an executive vice president:
April 5, 2023 11:00 a.m. - 12:00 p.m. with Dr. Marschall Runge, EVP for Medical Affairs at the Michigan Union
April 14, 2023 1:00 p.m. - 2:00 p.m. with Geoff Chatas, EVP and Chief Financial Officer at the Michigan League
April 20, 2023 9:00 a.m. - 10:00 a.m. with Provost Laurie McCauley at the Michigan Union
Register to attend an in-person community forum.
Participate in the online poll.
The adoption of the workplace values and their clarifying statements was a result of a thorough input process involving regular engagement with faculty and staff. Engagement methods included information sessions, polls, focus groups and community assemblies.
President Santa J. Ono announced the values in his January video message.
"Words are not enough – our behaviors matter. And as citizens of this university, we must be accountable to ourselves, and to one another," Ono said.
At the end of this next phase of community input, each of the six workplace values will have accompanying behaviors that demonstrate the values being used across the Ann Arbor campus and Michigan Medicine. 
Visit the Culture Journey website for more information about the initative.
This article originally appeared in the University Record.