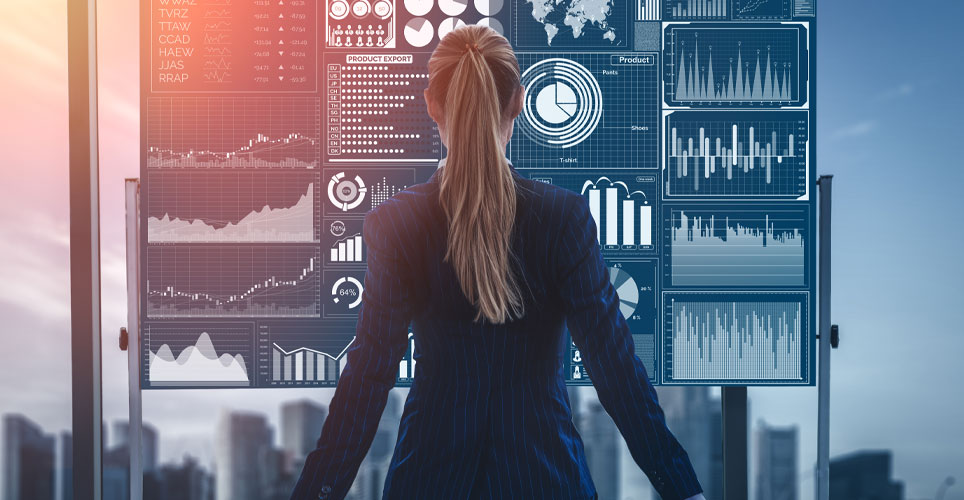 The new Training and Education Unified Dashboard provides units with an interactive and comparative view of training and educational outcomes for staff and faculty.
Units and individuals can view training transcript data in one place rather than logging into two different systems. It also allows units to create custom reports at the department level for various reporting needs.
A cross-functional team from Information Technology Services, Health Information Technology and Services, and Organizational Learning collaborated to create this new tool.
A pilot started in September 2022. More than 600 faculty and staff members on the Ann Arbor campus and in Michigan Medicine participated in the pilot and currently have access.
"With training data contained in two different systems at the university, units were finding it challenging to monitor important training milestones for their teams. This dashboard makes it easier for units to create the reports they need to keep track of this completion data in a visual way," said Brian Cole, interim director of programming for Organizational Learning and the program steward for the TEUD.
The university currently has two primary learning-management systems:
Cornerstone, formerly MLearning (Saba), in Michigan Medicine.
My LINC (SumTotal), used across all campuses and Michigan Medicine.
The dashboard provides access to training data from both systems.
Visit the Training and Education Unified Dashboard website for more information and to submit an access request. Individuals who request access to the dashboard must accept the responsibility of working with confidential institutional data.
This article previously appeared in the University Record.