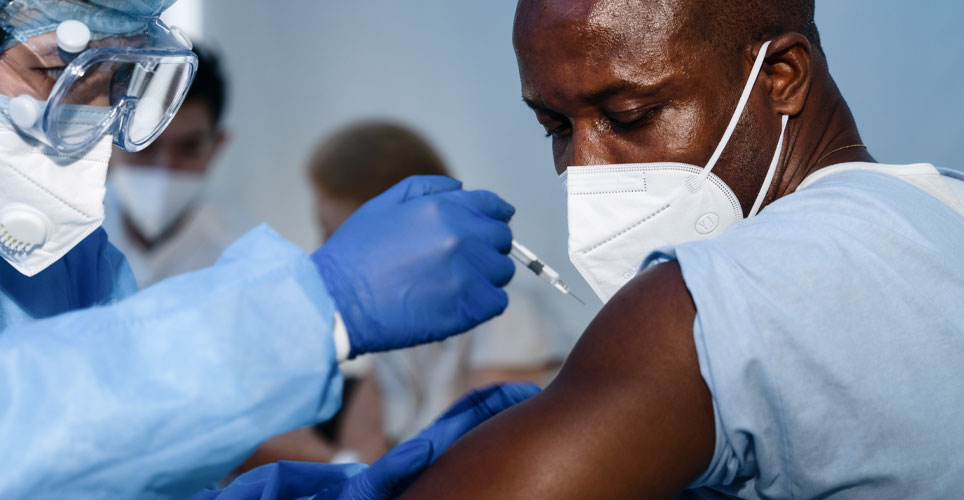 Getting the COVID-19 vaccine is a momentous occasion, but – as always – be mindful of safekeeping your private information.
The Better Business Bureau is warning people not to post images of their COVID-19 vaccination cards on social media. The card includes your full name, date of birth and other sensitive information. Scammers are using this info to get your personal information and/or create imitation cards.
Safe Selfies
If you share a photo following your COVID-19 vaccination, show only a sticker/button or possibly a landmark, such as the Michigan Stadium scoreboard.
In addition, several federal regulatory agencies warn of additional scams related to the vaccine. Essentially, fraudsters are leveraging public interest to acquire personal information.
Be on the Lookout For...
While mostly pinpointing Medicare beneficiaries, anyone could be a target. Be on alert for phone calls, door-to-door sales, unsolicited emails, and too-good-to-be-true social media posts that phish for personal information, including insurance ID number or payment with the false promise of:
early access to the COVID-19 vaccine
holding a vaccine appointment, or
special offers, such as testing kits or personal protection equipment
Scammers have gone as far as re-creating health department websites in an attempt to get your private information. These fake sites may be linked in phishing emails and social media posts.
Learn and Report
View tips on how to deter COVID-19 scams and where to report fraud attempts.