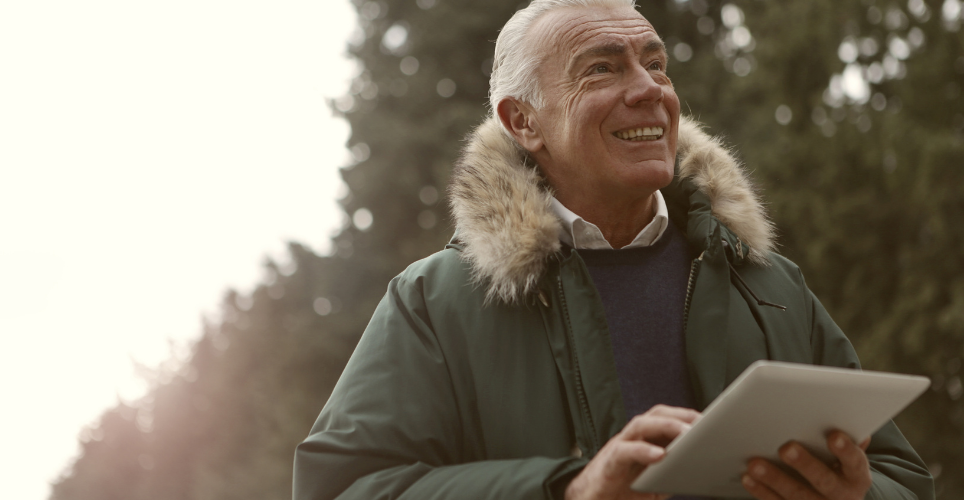 As we age, we all change. And the older we get, the more likely we are to slow down a little, both physically and mentally. So, if you are helping to care for an older adult, how can you know if the changes you are noticing are normal or a sign of dementia? 
"Caring for a loved one with dementia creates many challenges, not only for the people diagnosed with the disease, but also for those assuming caregiving responsibilities," says Barb Mulay, Work-Life Resource Center Manager. "There are many types, forms and causes of dementia. It is a complicated disease, is often progressive over time, and requires a deep level of understanding and adjustments in addressing caregiving needs."
When caring for an older loved one, being aware of changes that may suggest the onset of dementia can be very helpful. This article from Aging Care calls out ten warning signs to look for. 
Forgetfulness and Short-Term Memory Loss
Lack of Concentration and Increased Confusion
Losing Things
Difficulty Doing Familiar Tasks
Language and Speech Problems
Problems With Simple Math
Poor Judgment
Personality Changes and Mood Swings
Changes in Grooming and Personal Hygiene
Withdrawing from Friends and Family
If you notice these signs, contact your loved one's doctor and inquire about possibilities. It's very important to investigate the underlying cause of the behaviors and symptoms as soon as possible. 
If your loved one is diagnosed with dementia, early identification can be very helpful in developing care and treatment plans. It can also help caregivers better prepare and plan. Understanding the stages of progression of this disease is important.
This article from Aging Care takes a deep dive into the seven stages of Alzheimer's Disease, the most common cause of dementia. There are unique challenges at every stage and learning about the disease is a good starting point. Caring for a person with dementia is incredibly challenging, and it's a good idea to reach out to family and other resources for support. 
Dementia Care Resources 
The Michigan Medicine Geriatric Center is a wonderful source for medical care as well as community programs including The Silver Club Memory Programs.  Another great resource is the University of Michigan Alzheimer's Disease Research Center. It's committed to memory and aging research, clinical care, education, and wellness, including mindfulness-based programs to support caregivers. The Alzheimer's Association also offers community programs
For more information on eldercare support, contact the Work-Life Resource Center (worklife@umich.edu)  or visit our Elder Care website at https://hr.umich.edu/benefits-wellness/work-life/elder-care.