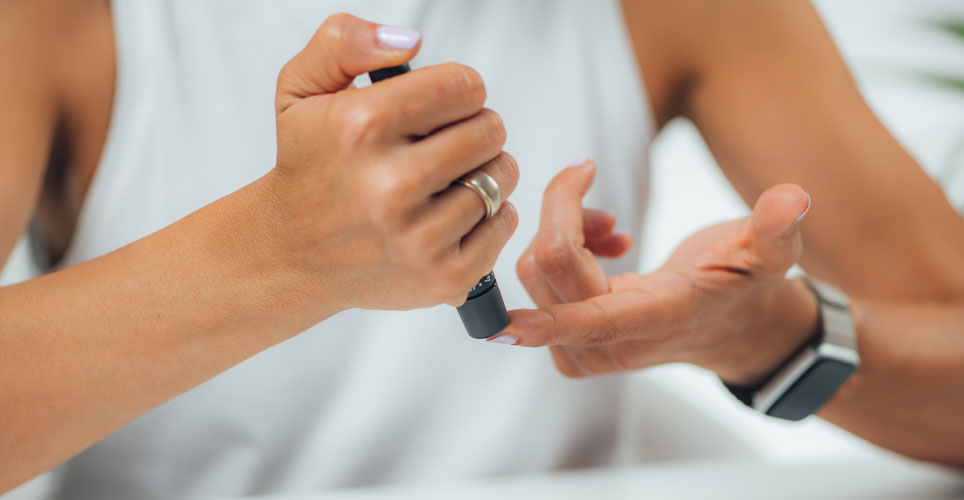 This is the second of a four-part series in connection with National Diabetes Month. The goal is to increase awareness and education about prediabetes/diabetes, as well as proven prevention programs.
One in three Americans has prediabetes, which is often a precursor to Type 2 diabetes. With recent research finding that people with diabetes have triple the risk for developing severe COVID-19 outcomes, it's time to face your risk.
One in Three 
What does one in three mean? It means that one in three in your family has prediabetes. One in three in your book club trio has prediabetes. One in three of your gaming buddies has prediabetes.
Prediabetes is characterized by a blood glucose (sugar) level that's higher than the normal range, yet not elevated enough for a diabetes diagnosis. Since most people – more than 84 percent – who have prediabetes are unaware, a 60-second quiz (featuring puppies!) can help.
Race Increases Risk
Diabetes has been called a public health pandemic, especially among the Black, Hispanic and Native American communities. Black Americans are nearly twice as likely to develop Type 2 diabetes by middle age. They also experience more severe complications, including:
Kidney disease
Blindness
Amputation
Nerve damage
Heart disease
Stroke
Diabetes and COVID-19
U-M and additional research also has linked diabetes to COVID-19 complications. Since diabetes weakens your immune system, people with the disease are believed to be at greater risk of contracting COVID-19, and are more likely to develop severe complications.
For these reasons, the Centers for Disease Control and Prevention recommends that people with diabetes receive the COVID-19 vaccine and boosters, if eligible.
Restore and Reverse
Fortunately, prediabetes doesn't have to develop into Type 2 diabetes. The process can be stopped with some small, sustained lifestyle changes. In restoring good health by improving eating habits, making exercise a priority and keeping blood glucose in check, you can reverse the harmful path of prediabetes.
If you're covered under U-M's health plans, you can enroll in a Diabetes Prevention Program. The programs offer education, personal coaching and tracking tools to help you tackle your risk factors.
Read how a member of the U-M community reduced her risk during the past year.
The programs are open to eligible U-M employees and their eligible family members. View the DPP web page for information about eligibility, the application process (it's quick and easy!), and more.