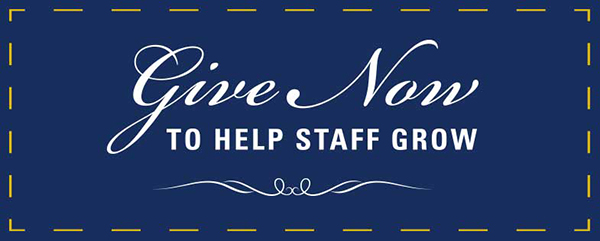 In recognition of 200 years of staff contribution, the Voices of the Staff Career Development Fund annually awards grants to staff to support their professional growth and development.
The idea for the fund came from our Voices alumni.
Please help support staff members growth and development by making a contribution to the fund. With your gift, you will not only support staff members' continuing development, you will also make a statement about the importance of staff development to the university. 
Any gift, in any amount, will be used to help staff achieve their goals. Read more about the fund.
Give online now and follow the prompts to quickly and easily set up your donation using payroll deduction.