The U-M Management Conference provides a forum for the university's managers, at all levels, to learn best practices, hone managerial skills and increase self-knowledge.
New in 2019, the Michigan Medicine Management Conference and the U-M Management Conference will combine to create one leadership development opportunity for all university leaders. This conference is open to leaders on the Ann Arbor, Dearborn and Flint campuses and in Michigan Medicine.
This year's conference is being offered at no cost for U-M faculty and staff. In order to reach as many leaders as possible, we are offering identical half-day programs; please register for either the morning session or the afternoon session.
Keynote:
Effective Leadership: Excellence Through Unlocking the Potential of Your Team with Amer F. Ahmed, Ed.D.
Many approaches to leadership reinforce the message that the success or failure of an organization is determined by managers at the top.
The reality is, organizations only achieve greatness when they harness the human potential of everyone by demonstrating the value of each person's contribution.
In this engaging keynote, Dr. Amer F. Ahmed, founder and nationally-known consultant and CEO of AFA Diversity Consulting, draws from his personal story and background to demonstrate how creating an inclusive workplace is the key to achieving excellence and success in your organization.
Learn more about Amer F. Ahmed, Ed.D.
Breakout Sessions
Engaging Conversations Yield Greater Results with Amy Byron-Oilar, B.A. and Brian Cole MBA

Becoming an Inclusive Leader with Deborah Willis, Ph.D.

Recognizing and Responding to Sexual Harassment at U-M with Elizabeth Seney, J.D.

It's Life. Magnified. with Lauren Brouhard, MBA and Kelcey Stratton, Ph.D.

Facilitating Appreciative Inquiry with Teams with Amer F. Ahmed, Ed.D. 
More information about breakout session descriptions and speaker bios.
Program Notes:
Food items will be provided during this event. Breakfast will be provided for the AM session, and lunch will be provided for the PM session. If you have a dietary restriction or food allergy and would like to request an accommodation, please contact Organizational Learning project coordinator LisaAnn Throne at lthrone@umich.edu or 734-647-9425 at least 10 days prior to this event. Please be aware that advance notice is necessary as some accommodations may require more time to arrange and that all requests may not be fulfilled.
These sessions are being offered at no cost to U-M faculty and staff, thanks to sponsorship from U-M executive officers. Pre-registration with a shortcode is required as there is a $50 cancellation fee that takes effect two weeks prior to the course. If you attend the course or arrange for someone to attend in your place, your department will not be charged.
Conference Sponsored By: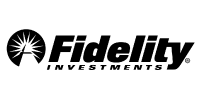 Topic Area
Conferences and Special Events
Leadership and Management
Role
Leading a Team
Leading Multiple Teams