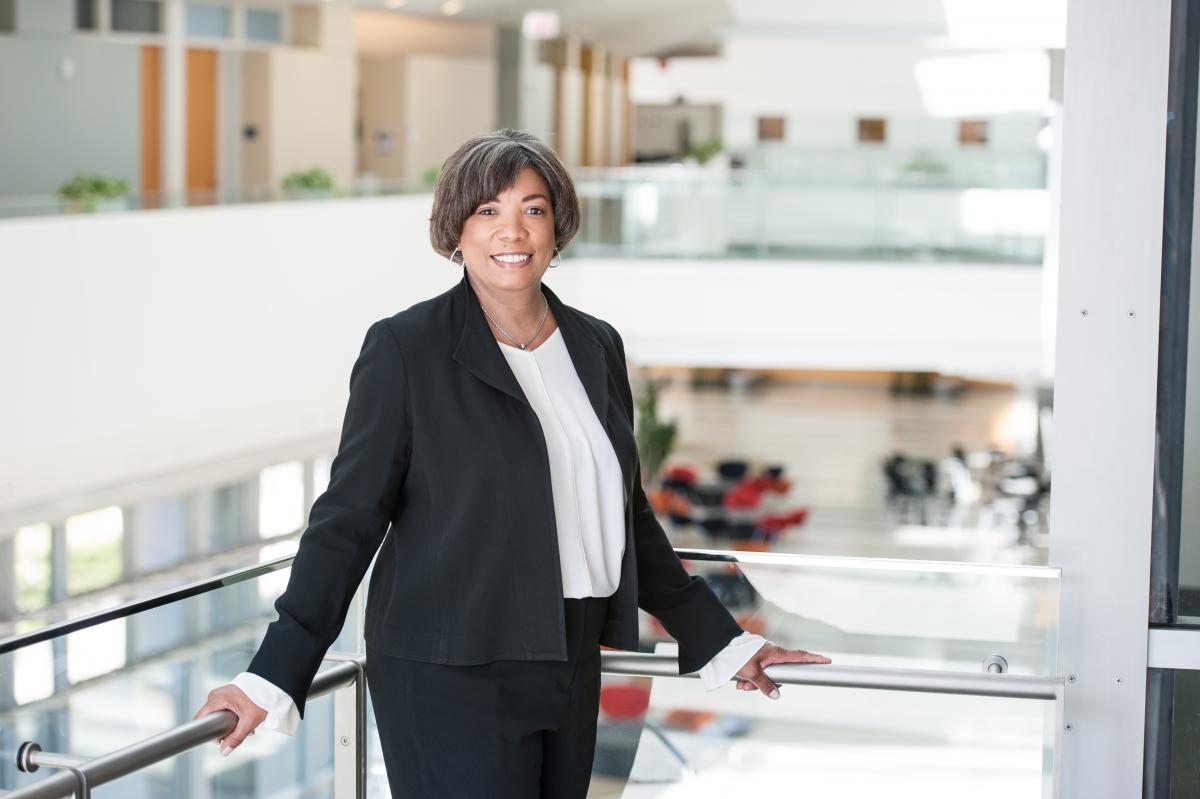 Sonya Jacobs, Chief Organizational Learning Officer
Sonya Jacobs is U-M's Chief Organizational Learning Officer. She is a senior director in University Human Resources and director of Faculty and Leadership Development for the University of Michigan Medical School and Michigan Medicine. As the first Chief Organizational Learning Officer at U-M, she is responsible for the creation of curricula and strategies aimed at building the capabilities of staff, managers, and leadership across the university. This includes the development of education, training, interventions, and programs to further the university's culture change initiatives around diversity, equity and inclusion, civility and wellness, and mitigating sexual harassment and misconduct.
As the director of Faculty and Leadership Development, she is responsible for the development of objectives, policies, and programs relating to all training and development of faculty, as well as leadership development for both faculty and staff. She oversees strategic planning and implementation of organization-wide career and leadership development, as well as coaching and mentoring support. Her dual appointment allows her to spot opportunities to strengthen collaboration, identify available resources, and replicate best practices across our campuses. In addition, she holds a leadership role for the design and implementation of a new leadership development framework and succession planning process across the health system.
Sonya also serves on the Key4 Women Advisory Board, and is a member of the Eastern Michigan University Advisory Board for the Management Department. Sonya holds a Bachelor's Degree in social sciences from Michigan State University, and a Master of Science in human resources and organizational development from Eastern Michigan University.