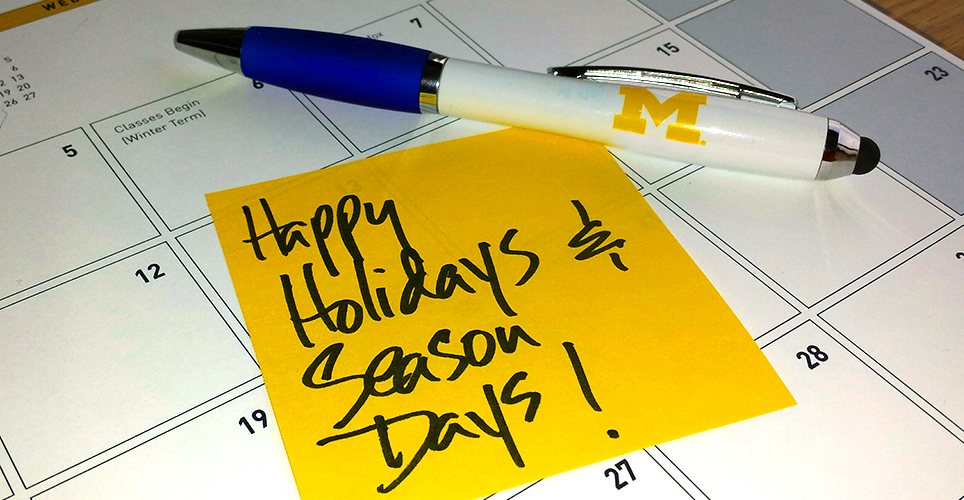 Thanksgiving Day (November 23, 2017) and the day following Thanksgiving (November 24, 2017) are recognized as holidays by the university. 
Additional upcoming holidays include Christmas Day (December 25, 2017) and New Year's Day (January 1, 2018). 
The university also recognizes four season days for the days between Christmas Day and New Year's Day. Eligible employees receive time off on season days. 
Eligibility
Michigan Medicine employees (excluding Medical School) receive holidays but not season days.  Employees in bargaining units observe holidays and season days as indicated in their collective bargaining agreements. Temporary employees are not eligible for season day or holiday pay.
Read more information about holidays and season days on the UHR website