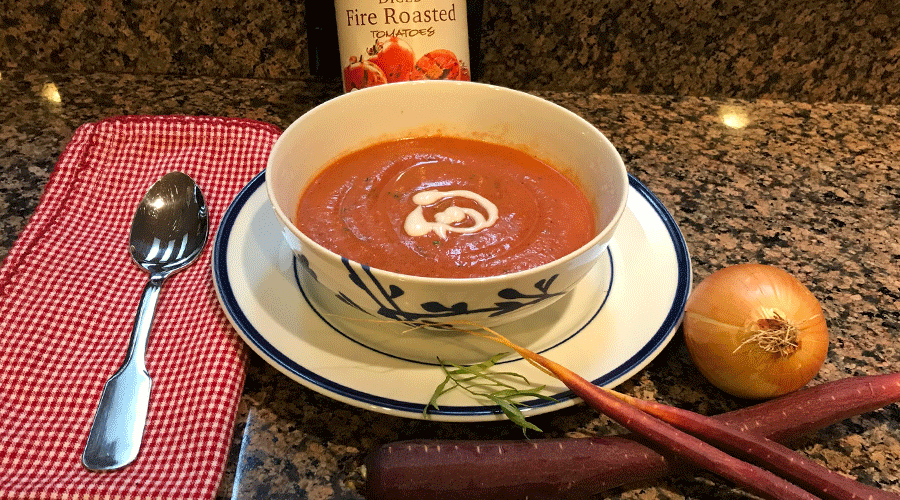 Ingredients
1 tablespoon olive oil
2 cups diced onion, about 2 medium or 1 large onion
1 1/2 cups carrots, about 2 large carrots
3 1/2 cups diced low sodium tomatoes, about 2 cans, fire-roasted are preferred
1/4 teaspoon ground black pepper
2 cups low sodium vegetable broth
1 cup water
1 tablespoon fresh tarragon
OPTIONAL: 6 teaspoons plain yogurt for garnish
Preparation
In a large saucepan warm the olive oil over medium heat. Add the onions and cook, stirring to avoid burning, for 5 minutes. Add the carrot and cook an additional 6 - 8 minutes or until carrots are tender. Add tomatoes and cook for an additional 10 minutes. Pour in the broth and the water and cook for another 10 minutes.
Puree soup in batches in a blender or use an immersion blender, until smooth. Stir in chopped tarragon
Ladle into bowls and, if desired, top with nonfat yogurt, serve.
Categories
Gluten Free
Quick and Easy