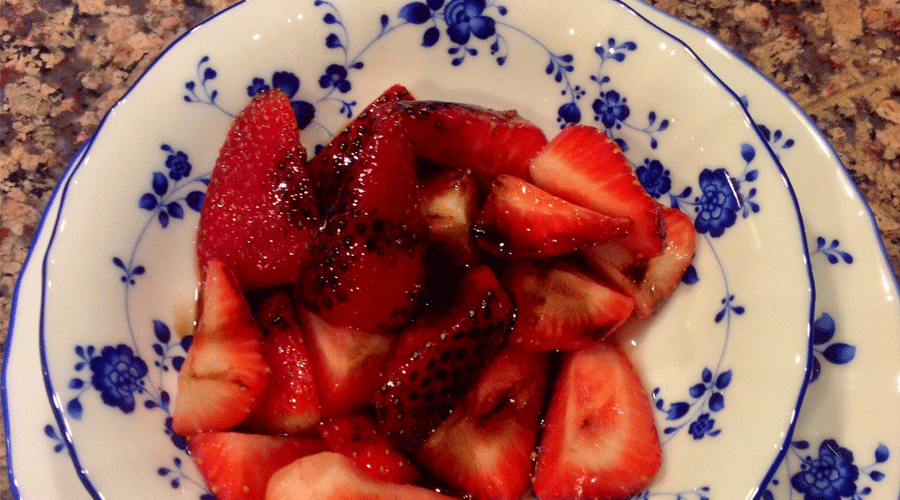 Ingredients
1 quart strawberries, whole, carefully washed, hulled and quartered
4 tablespoons confectioner's sugar
4 tablespoons balsamic vinegar
Yogurt topping:
1 cup nonfat plain yogurt, preferably Greek-style
1/4 cup strawberry preserves
1/4 teaspoon black pepper
Preparation
Prep strawberries and toss with confectioners sugar, allow to sit at room temperature for 10 minutes. Measure balsamic vinegar into a small saucepan and bring to a boil. Boil vinegar until reduced to 2 tablespoons. Stir in the black pepper.
In a small bowl, fold strawberry preserves into the yogurt.
When glaze is cool toss with strawberries and serve topped with yogurt topping.
Notes: Try the balsamic glaze with other fruit such as raspberries, blueberries, and or peaches!
Does not meet MHealthy guidelines.
Categories
Gluten Free
Quick and Easy
Vegetarian