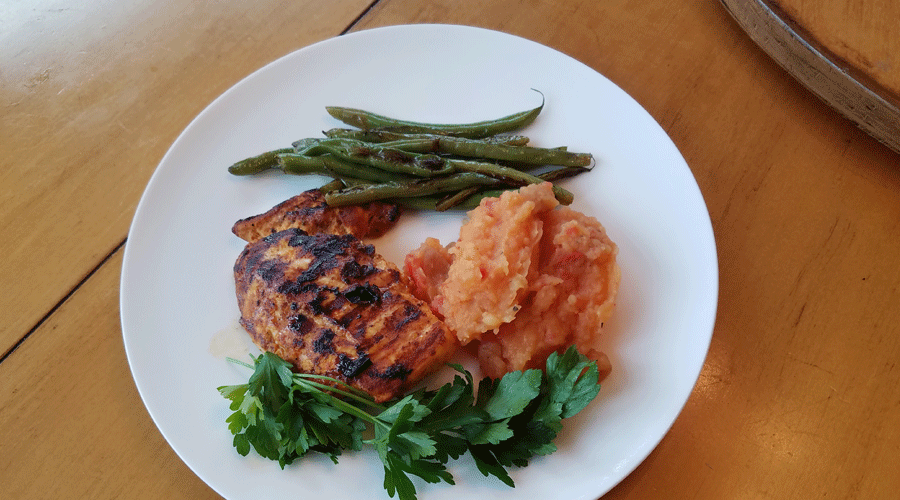 Ingredients
*Meets GI guidelines.
3 pounds white potatoes, preferably Yukon gold
2 cups low sodium vegetable broth
1 Tablespoon butter, or olive oil
2 large roasted red peppers or one 12 ounce jar
1 teaspoon salt
salt and pepper to taste
Preparation
Peel and chop potatoes into small chunks.
In a large saucepan, place potatoes and 2 cups of broth. Add enough water to just cover potatoes if the broth does not. Bring to a boil and simmer 12 -15 minutes or until potatoes are fork tender. Drain potatoes but reserve the cooking liquid in a measuring cup.
In a large bowl, mash cooked potatoes to desired consistency, adding reserved cooking liquid as needed. Stir in butter, if desired.
Drain liquid from roasted red peppers and puree in food processor or blender until smooth.
Stir red pepper puree into mashed potatoes until combined. Season with salt and pepper to taste.
Categories
Dairy Free
Gluten Free
Vegan
Vegetarian