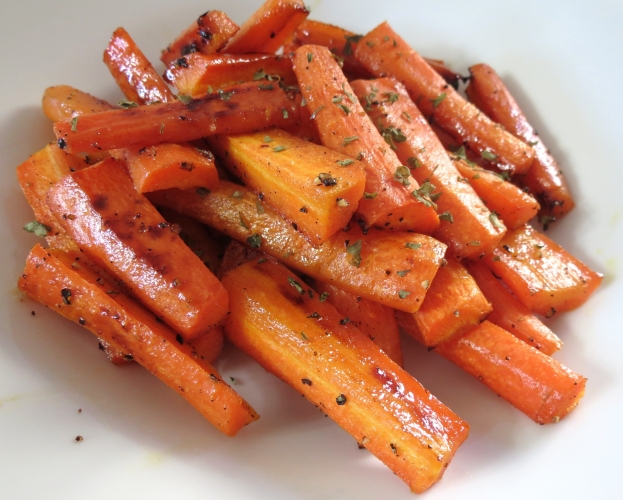 Ingredients
1lb carrots, sliced diagonally into coins or sticks, or use halved baby carrots
1 tablespoon extra virgin olive oil
1 tablespoon honey
salt and pepper as desired
Preparation
Preheat oven to 400 degrees Fahrenheit.
Wash the carrots, peel if desired, then cut into slices/coins/sticks about 1/2 inch thick. Toss with the oil, honey, and seasonings.
Lay a piece of parchment paper or aluminum foil on a cookie sheet and spread out the carrots; avoid letting any pieces overlap. Bake in preheated oven about 30 minutes, or until edges are lightly browned, and carrots can be easily pierced with a fork.
Categories
Dairy Free
Gluten Free
Quick and Easy
Vegetarian