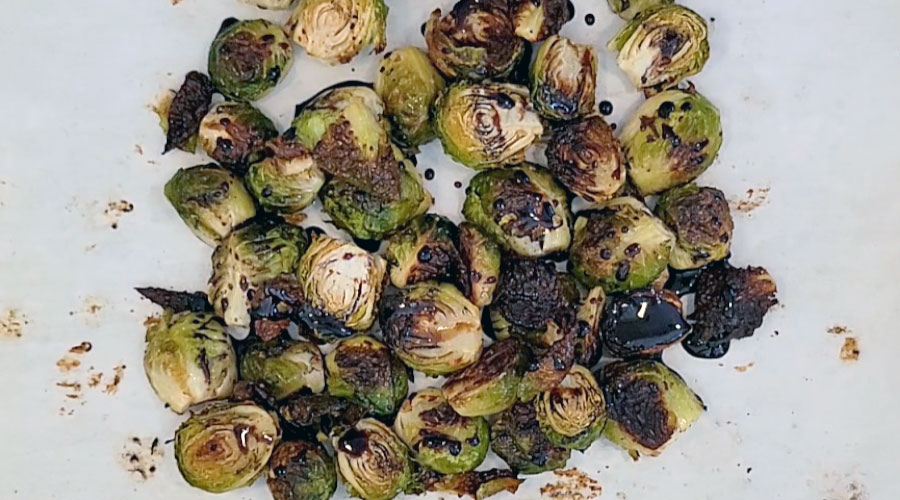 Ingredients
1 lb. brussel sprouts, washed, dried, ends trimmed, outer leaves removed and halved
1 tablespoon extra virgin olive oil
1/2 teaspoon salt
1/4 teaspoon ground pepper
1/4 cup balsamic vinegar
Preparation
Heat oven to 425 degrees.
In a medium bowl, combine the brussel sprouts, olive oil, salt and pepper until thoroughly coated. On a parchment lined baking sheet, arrange brussel sprout pieces in a single layer. Bake for 20-25 minutes or until brown and caramelized, stirring halfway through. Remove from oven.
Meanwhile, in a small saucepan, add the balsamic vinegar and cook on low heat until reduced by half, about 5 to 7 minutes.
Drizzle balsamic vinegar over roasted brussel sprouts and serve.
Categories
Dairy Free
Gluten Free
Quick and Easy
Vegan
Vegetarian