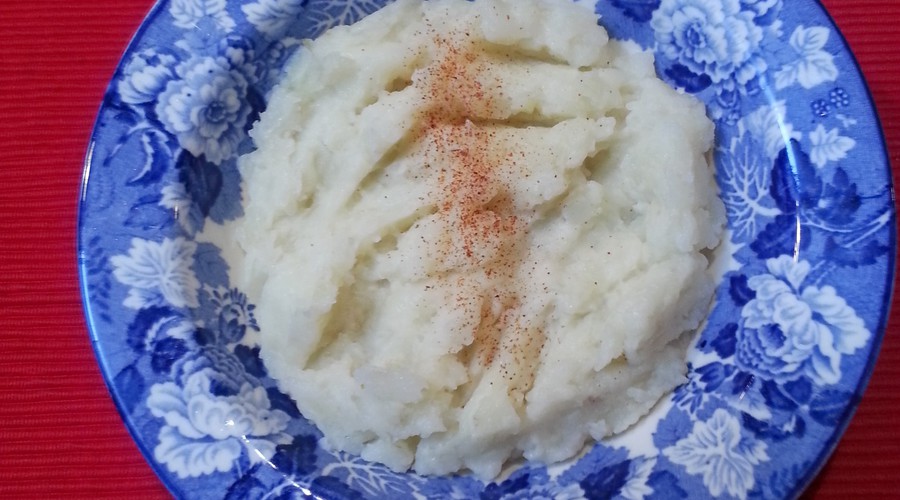 Ingredients
3 pounds Yukon Gold potatoes, about 8 medium
1/2 cup skim milk or unsweetened soy or rice milk; more if necessary
2 tablespoons extra virgin olive oil
salt and pepper to taste
Preparation
Scrub potatoes, and remove any dark spots or imperfections. Cut into 4 - 6 pieces and place into a large pot with enough lightly salted cold water to cover. Bring to a boil on top of the stove and boil gently, uncovered, until tender when pierced with a fork. This will take approximately 15 - 20 minutes.
Drain saucepan. Return potatoes to the hot pot over the turned-off burner. Mash immediately. Add milk and continue to mash until light and fluffy, adding the olive oil when the potatoes have absorbed all of the milk. Add more milk if potatoes are too stiff.
Season with salt and pepper to taste and serve immediately.