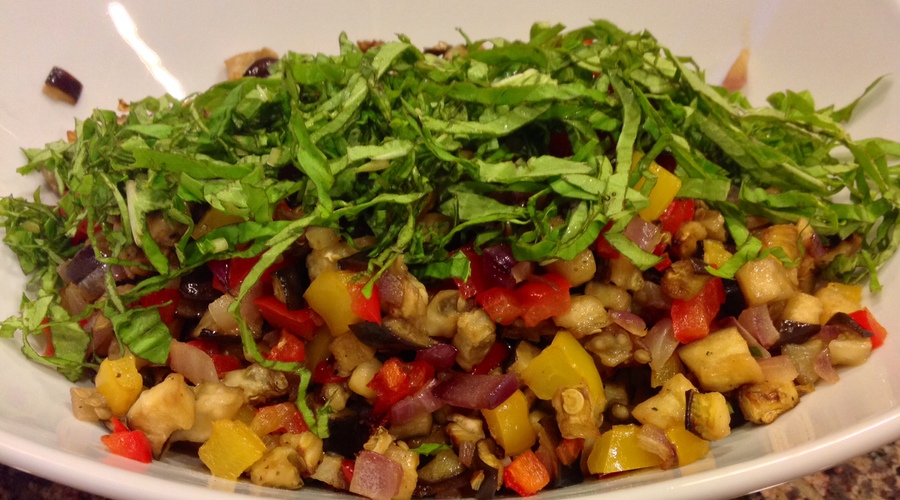 Ingredients
2 tablespoons olive oil
1 tablespoon balsamic vinegar
salt and pepper, to taste
1 medium eggplant, diced
1 yellow bell pepper, diced
1 red bell pepper, diced
1 large red onion, diced
1/2 cup fresh basil, finely cut
Preparation
Preheat oven to 400 F. Line baking sheet with parchment.
Combine all ingredients except the basil into a large bowl. Toss well to coat vegetables. Pour out onto parchment lined baking sheet. Bake in middle of oven for about 30 minutes, rotating pan, and turning vegetables half way through the cooking time.
Arrange vegetables into serving dish and garnish with fresh basil.
Categories
Gluten Free
Vegan
Vegetarian