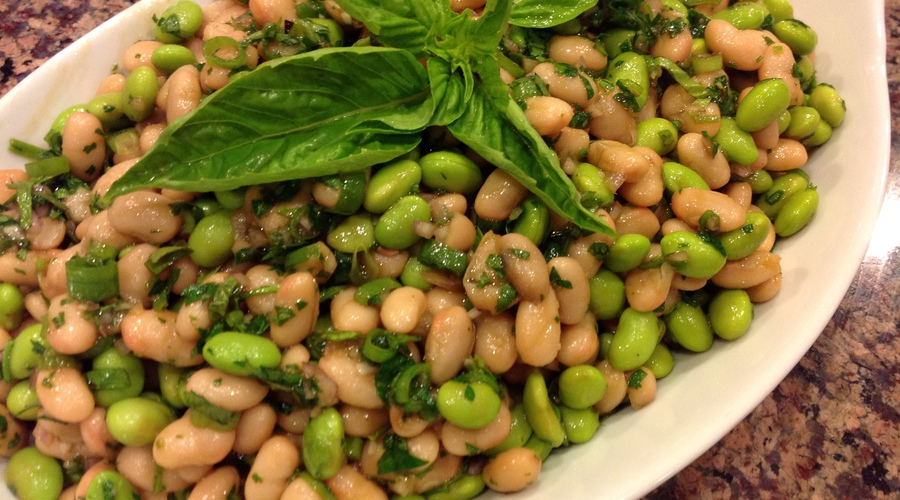 Ingredients
1 cup shelled edamame
2 tablespoons balsamic vinegar
1/2 teaspoon salt
2 tablespoons olive oil
28 ounces cooked navy beans or 2 cans, drained and rinsed
2 tablespoons chopped shallot, about 1 medium
1 clove chopped garlic
1/4 cup chopped chives
1/4 cup chopped parsley
2 tablespoons chopped basil
Additional salt and some ground black pepper, to taste
Preparation
Bring 3 cups of lightly salted water to a boil and cook the edamame for 5 minutes or until tender.
Rinse in cold water to stop the cooking and drain.
In a medium-size bowl, measure the vinegar and salt, whisk to dissolve the salt.
Add the olive oil, whisk again.
Combine both beans, shallot, garlic and herbs.
Taste, adjust seasoning and serve.
Categories
Dinner
Lunch
Salad
Side Dish
Plant-Based Protein
Vegetable
Dairy Free
Gluten Free
Quick and Easy
Vegan
Vegetarian