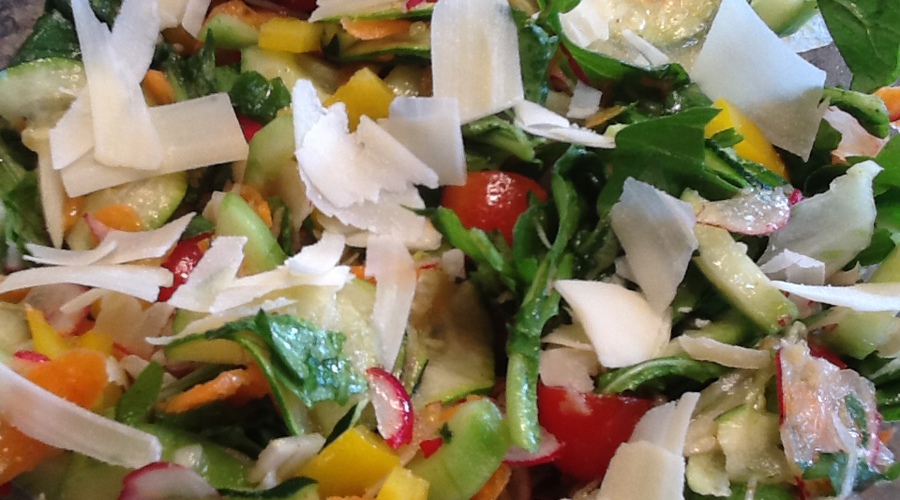 Ingredients
2 cups cucumber, English, 1 medium
1 1/2 cups fennel bulb, cut julienne
1 cup radishes, sliced
1 cup sliced carrots
1 cup zucchini slices, 1 small
1 1/2 cups yellow bell pepper, diced
1 cup cherry tomatoes, halved
6 cups arugula leaves
1 tablespoon sherry vinegar
1 tablespoon honey
1 teaspoon dijon mustard
1 small clove garlic, minced
2 tablespoons extra virgin olive oil
salt and pepper, as desired
6 shaved slices ricotta salata or parmesan, optional garnish
Preparation
Wash cucumber and partially peel with vegetable peeler.
Cut in half lengthwise, scrape out seeds with a spoon and slice into half moons.
Place in salad bowl. Add remaining vegetables.
In a small bowl, whisk together remaining ingredients for the dressing.
Pour over the salad, toss well, and serve.
Garnish with shaved cheese if desired.
Categories
Dairy Free
Gluten Free
Quick and Easy
Vegan
Vegetarian