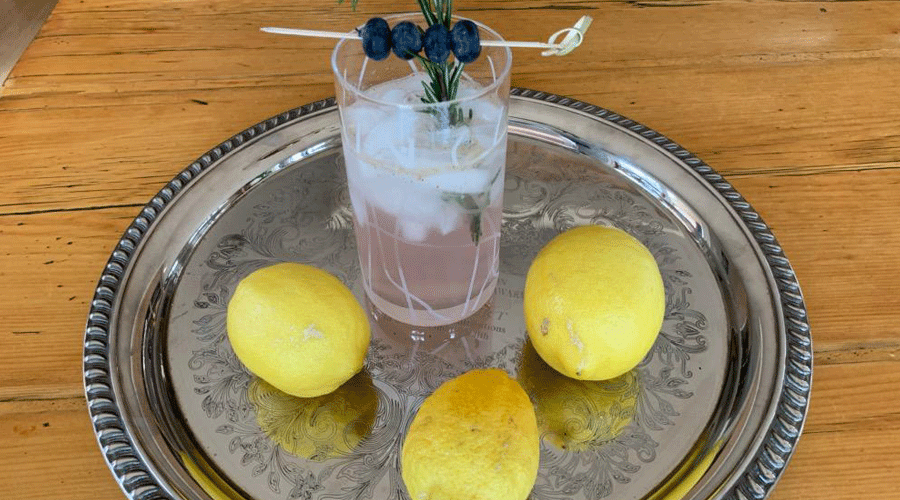 Ingredients
1/4 cup fresh blueberries
2 rosemary sprigs
1 teaspoon honey or as desired
2 tablespoons fresh lemon juice
Preparation
Combine the blueberries 1 rosemary sprig, honey and lemon juice in a small shallow bowl, or a cocktail shaker. Gently press on the blueberries and rosemary with the back of a spoon to release their juices and flavor. When the juices have come out of the blueberries and the rosemary sprig is bruised, strain into a small pitcher. If using a cocktail shaker shake vigorously with ice.
Divide between two tall glasses of fresh ice, top with sparkling water and serve.
Serving Ideas : Need more servings? Double or quadruple the first four ingredients and divide between ice-filled tall glasses then top with sparkling water! Muddled ingredients will keep refrigerated for about 5-6 days!
NOTES : This is a delightfully quenching beverage subtly flavored and sweetened. Increase the lemon juice and honey if greater depth of flavor is preferred.
Categories
Quick and Easy
Vegetarian