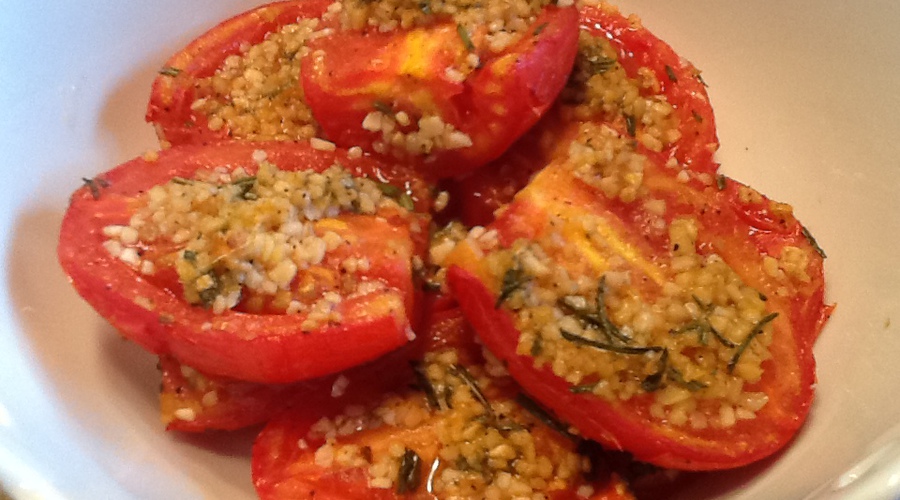 Ingredients
1 tablespoon extra virgin olive oil
1 tablespoon fresh rosemary
1 tablespoon grated lemon zest
4 cloves garlic, roughly chopped
salt and pepper, to taste
10 roma tomatoes, preferably small, halved lengthwise
Preparation
Preheat oven to 350 F.
In a large bowl combine olive oil, rosemary, lemon zest, garlic, salt and pepper. Add tomatoes and toss gently to coat.
Arrange tomatoes, cut side up, in an oven-safe 9"x13" baking dish. Scrape any remaining mixture from the bowl onto the tomatoes.
Bake 45 minutes.
Categories
Appetizer
Sauce/Dressing
Side Dish
Dairy Free
Gluten Free
Vegan
Vegetarian