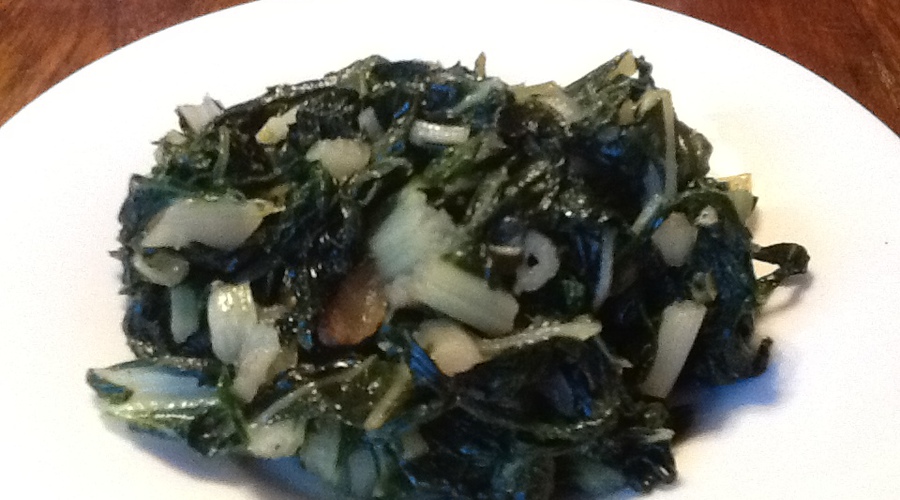 Ingredients
1 1/2 pounds Swiss chard, about 2 bunches, leaves and stalks separated, and thoroughly washed
1 tablespoon extra virgin olive oil
2 cloves garlic, peeled, and sliced
1 tablespoon honey
1 teaspoon balsamic vinegar or more to taste
1 teaspoon lemon zest
Preparation
Cut chard stems into 1/4-inch lengths. Roll leaves into bundles and cut into 2-inch ribbons. Set aside.
In a large skillet, warm the olive oil to medium-high. Add sliced garlic and saute until lightly golden, about 1 minute. Add chard stems, stirring, and cook until crisp-tender, about 5 - 7 minutes. Stir in honey, bring to a boil, then add the leaves, season with salt and pepper. Cook until the leaves are wilted, about 6 more minutes .
Add the vinegar, cook on high heat an additional 1-2 minutes. Transfer to a serving dish, stir in the lemon zest and serve.
Categories
Quick and Easy
Vegan
Vegetarian