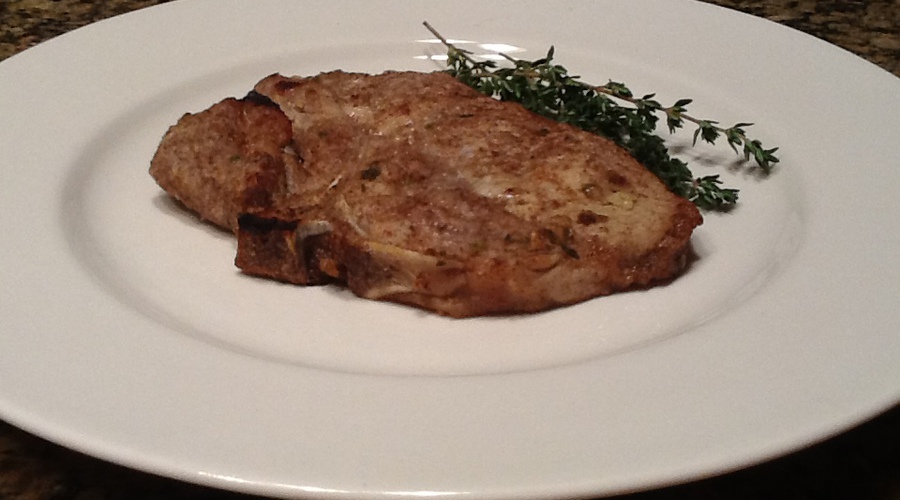 Ingredients
4 cloves garlic
1 serrano pepper, seeded and coarsely chopped
1/4 cup fresh lime juice
1/4 cup dark brown sugar
1 teaspoon cinnamon
1 teaspoon ground allspice
1/4 teaspoon ground nutmeg
1 teaspoon fresh thyme leaves or 1/2 teaspoon dried thyme
1 dash cayenne pepper
1 tablespoon dark rum, optional
4 lean pork loin chops, preferably with the bone-in
Preparation
In a food processor chop garlic, add pepper, pour in lime juice and add remaining ingredients except the pork chops. Blend well.
Trim all visible fat from the chops and place them into a zip-seal bag. Add marinade, seal and refrigerate 2 hours or up to overnight.
Remove chops from marinade, shaking off excess. On a nonstick grill pan or skillet cook chops over medium heat for 5-7 minutes per side or until internal temperature reaches 160 F.