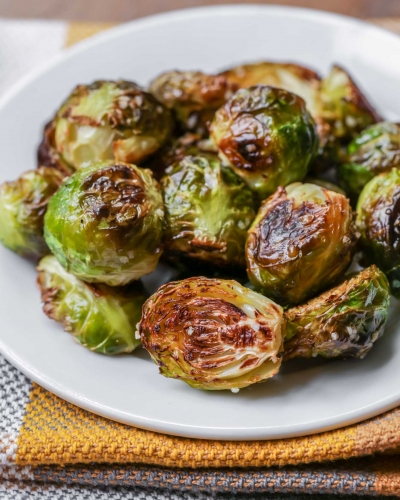 Ingredients
1/2 lb Brussels sprouts
1 tablespoon extra virgin olive oil
1 tablespoon honey
salt and pepper as desired
optional extras: balsamic vinegar, chili pepper, your favorite spices
Preparation
Preheat oven to 400 degrees Fahrenheit.
Cut Brussels sprouts into halves. If necessary, cut larger sprouts into quarters so that all pieces are about the same size. In a bowl, toss with olive oil, honey, and seasonings until evenly coated.
Lay a piece of parchment paper or aluminum foil on a cookie sheet and spread out the Brussels sprouts; avoid letting any Brussels sprouts overlap. Bake in preheated oven about 30 minutes, or until edges are browned and slightly crispy, and sprouts can be easily pierced with a fork.
Categories
Dairy Free
Gluten Free
Quick and Easy
Vegetarian