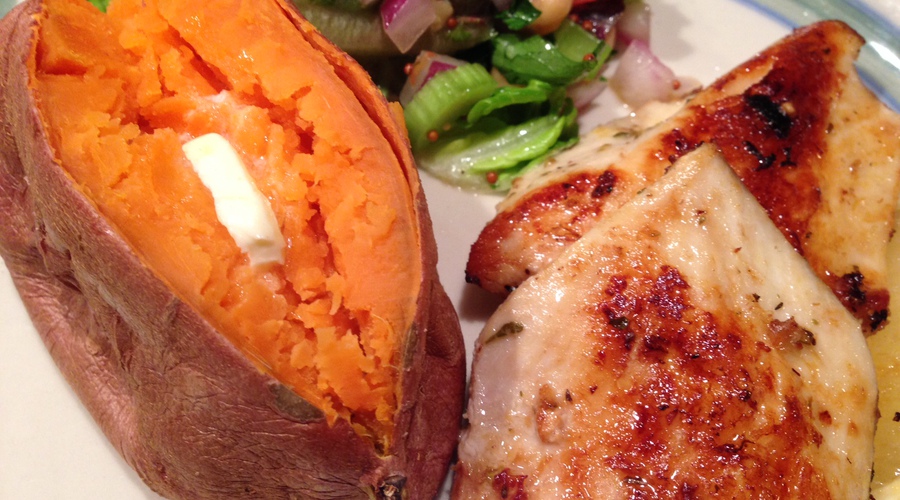 Ingredients
6-8 ounces skinless, boneless chicken breast
1 teaspoon lemon zest
1 tablespoon lemon juice
1 tablespoon olive oil
1 clove garlic, minced
Salt and pepper to taste
Preparation
Place chicken breast halves on cutting board and cut each breast into two pieces. Take the thicker piece and cut it horizontally. Repeat with remaining breast half. You now have 6 pieces of chicken from each breast half.
. In a small bowl, whisk together the remaining ingredients. Place chicken in a plastic zip lock bag and pour marinade over chicken breasts. Place sealed bag in refrigerator and allow chicken to marinade for 30 minutes to 1 hour.
Warm grill or grill pan over medium-high heat. Remove chicken breast from marinade and cook 3-5 minutes on each side or until internal temperature reaches 165F.