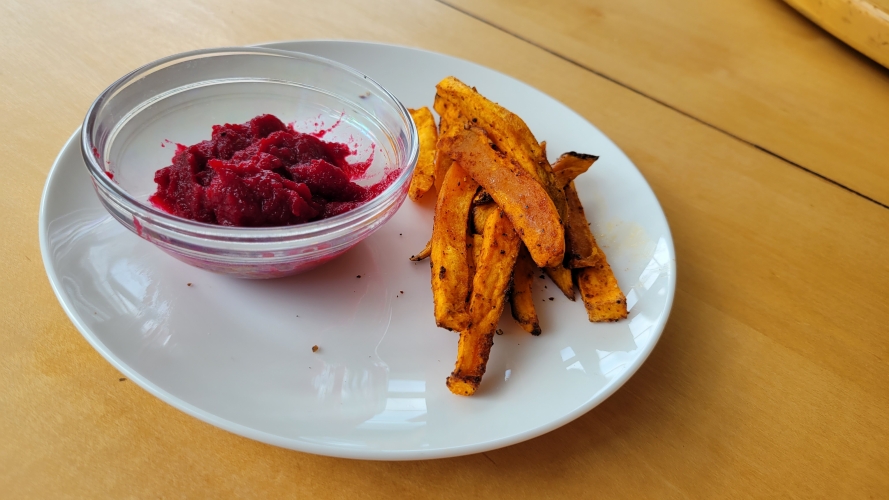 Ingredients
4 medium sweet potatoes, scrubbed and peeled
1 1/2 tablespoons olive oil
1 teaspoon smoked paprika
1/2 teaspoon salt
1/4 teaspoon freshly ground pepper
Preparation
Preheat oven to 450 degrees and line a large baking sheet with parchment paper.
Slice the sweet potatoes into sticks and place in a flat bottomed glass dish. Drizzle olive oil over potatoes. Sprinkle with smoked paprika, salt and pepper. With your hands or a pair of tongs, coat the fries with the spice and oil mixture until all pieces are coated.
Spread fries, in a single layer, onto the parchment lined baking sheet and bake on bottom rack 25-35 min. or until edges of fries just start to turn deep brown. Do not mix or disturb the fries while they are baking. Remove from oven and let rest 10 min. as they continue to crisp up. Enjoy with a side of Beet Ketchup!