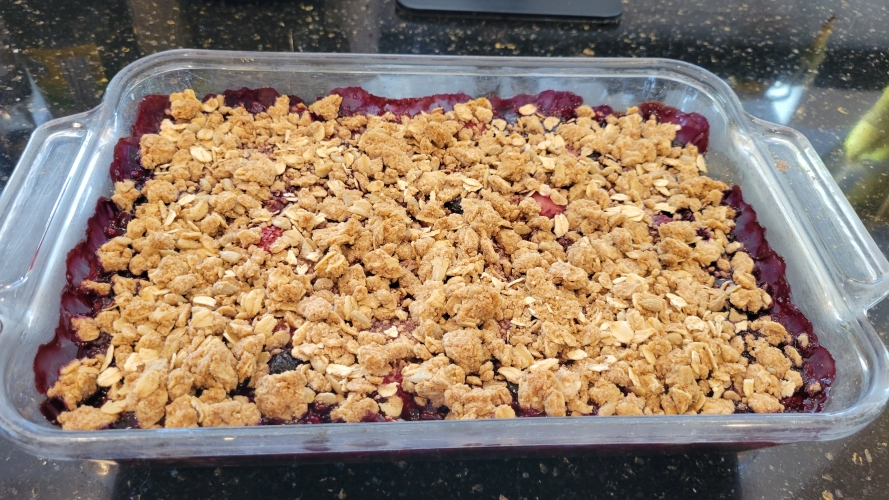 Ingredients
32 oz. frozen mixed berries, thawed, with most of the liquid drained
1/4 cup brown sugar, packed
1 tablespoon tapioca, dry
1 teaspoon orange zest
1/2 cup oat flour
1/2 cup almond flour
1 cup rolled oats
1/3 cup brown sugar, packed
1 teaspoon cinnamon
1/4 teaspoon salt
1/4 cup toasted sunflower seeds
5 tablespoons unsalted butter, melted
Preparation
Preheat oven to 350 degrees.
In a large bowl, stir together the berries, 1/4 cup brown sugar, tapioca and orange zest. Pour the mixture into a 2 quart baking dish. Set aside.
In a medium bowl, stir together the flours, rolled oats, 1/3 cup brown sugar, cinnamon, salt and sunflower seeds. Drizzle in the melted butter and stir until the dry ingredients are moistened. Sprinkle the crumble mixture evenly over the top of the berry filling.
Bake for 45-50 minutes or until the topping is golden brown and the filling is bubbly.