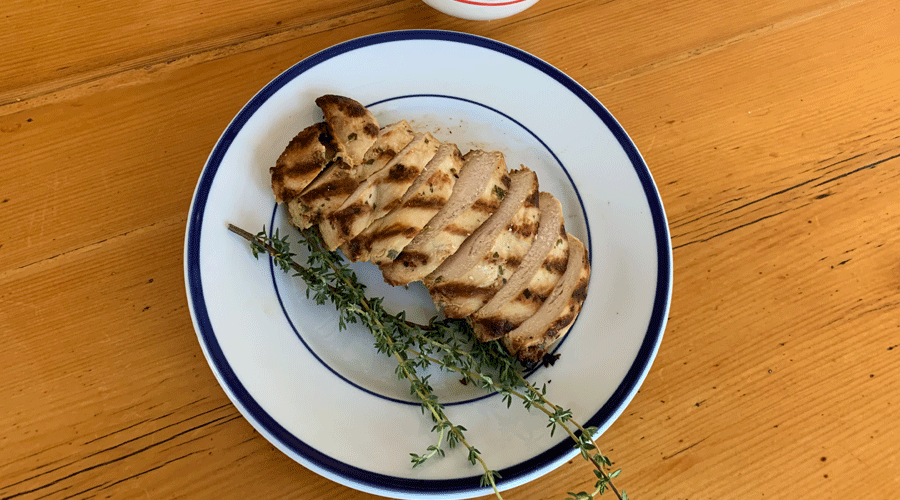 Ingredients
12 ounces skinless, boneless chicken breast, rinsed, patted dry & placed in a zip-seal bag
3 tablespoons fresh orange juice
1/4 teaspoon lemon zest
3 tablespoons fresh lemon juice
1/2 teaspoon Dijon mustard
1/2 teaspoon Worcestershire sauce
2 tablespoons olive oil
1 clove minced garlic
1 tablespoon Italian parsley, chopped
1/2 teaspoon fresh thyme or 1/4 teaspoon dried thyme
salt and fresh ground black pepper as desired
*Meets Cardiac Rehab guidelines.
Preparation
Combine the orange juice, lemon zest, lemon juice, mustard, and Worcestershire sauce in a small bowl. Slowly add the olive oil while whisking. Add the garlic, parsley and thyme, salt and pepper. Pour over skinned chicken breasts and allow to marinate 4-6 hours.
To cook, preheat grill or broiler; Remove chicken from marinade, brushing off excess. Cook chicken 4 - 5 minutes per side or until internal temperature reaches 160 F.