Just like your physical health, your mental and emotional health is an essential part of your overall wellness, deserving of your ongoing attention and care.
The university is committed to promoting and supporting the health and well-being of its community by offering faculty, staff and dependents high-quality accessible mental and emotional health resources and fostering a healthy workplace culture.
How are you feeling today? Take an Emotional Wellness Checkup!
As you navigate life's ups and downs, it is wise to pay attention to your thoughts and feelings, your energy level, and your overall mood. Whether you are struggling, surviving, or thriving, there are things you can do for yourself and there is always support available to help you. No matter where you are on this continuum today, know that everyone can grow, and thrive!
Choose the tree below that best describes how you feel today, then explore the suggested options to help you grow and thrive.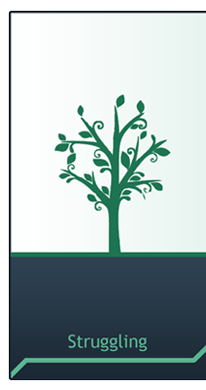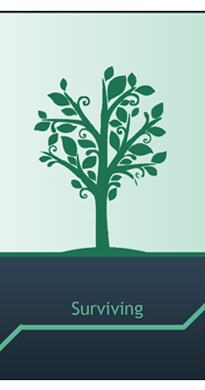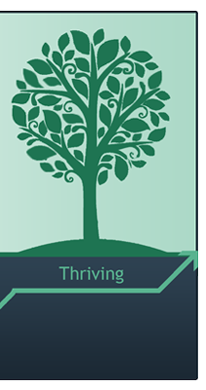 STRUGGLING
If you're struggling, please know there is support available for you. Meet with a counselor for some guidance or Take an online screening or learn more about managing Common Concerns.
SURVIVING
There are several ways you can enrich your life, boost your energy, and build your resilience. Explore the offerings of the Thrive! stress management program or meet with a counselor for some guidance. Relax to guided imagery or practice mindfulness meditation. Take a happiness quiz.
THRIVING
Keep practicing good mental and emotional health habits so you can feel your best, and be a leader for those around you. Explore the offerings of the Thrive! stress management program. Enhance your sense of purpose and meaning. Learn about your character strengths.
FEEL YOUR BEST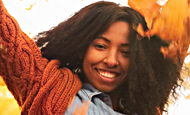 Thrive! Stress Management Program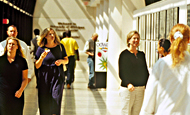 UMHS Employee Assistance Program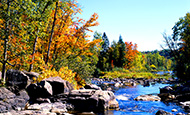 Faculty and Staff Assistance Program
"If you yourself are at peace, then there is at least some peace in the world." -Thomas Merton