Below is a list of some of the honors and awards that have been received by the University of Michigan's MHealthy Health and Well-Being Services and the U-M Health System's MFit Health Promotion which become part of MHealthy in 2006.
2014 U.S. Healthiest 100 Workplaces Award
The University of Michigan was named one of the 2014 Healthiest 100 Workplaces in America, which recognizes employers who have comprehensively incorporated the most effective employee wellness programs and practices. The recognition resulted from a year-long assessment process. U-M placed at 55 out of the top U.S. 100 employers after a review of more than 2,000 U.S. employers. The recognition comes from Healthiest Employers, a national data research firm specializing in health analytics, best practices and benchmark data.
2013 UMHHC Program of the Year Award
Project Healthy Schools (PHS) was named U-M Hospitals and Health Centers' Support Services Program of the Year for its commitment to creating healthy school environments and bringing real value to local and regional communities. PHS partners closely with schools around the state to fight the obesity crisis affecting school children in the United States. The program has been implemented in 43 schools across the state, with more than 24,600 students receiving PHS lessons.
2013 Michigan Healthiest Workplace Award

The University of Michigan was named one of Michigan's healthiest employers in a statewide analysis of employers whose policies and practices promote a healthy workforce. U-M was a finalist in the 5,000+ employees - Metro Detroit category. Nominations were analyzed by national data research firm Healthiest Employers LLC in six categories: culture and leadership commitment, foundational components, strategic planning, communication and marketing, programming and interventions, and reporting and analysis.
2012 C. Everett Koop National Health Award Honorable Mention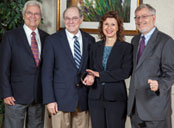 The University of Michigan and MHealthy received an honorable mention as one of five companies recognized for the C. Everett Koop National Health Award in 2012. C. Everett Koop was a former Surgeon General for the United States. His leadership in prevention led to many of the gains our country has made in reducing smoking and other health risk factors. The Koop Awards are the most prestigious awards for health improvement programs, requiring a rigorous evaluation and data to demonstrate both health improvement and cost savings.
2012 CUPA-HR Midwest Region Excellence in Human Resource Practices Award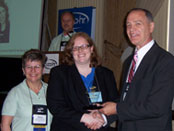 The University of Michigan's MHealthy Health and Well-Being Services received the CUPA-HR Excellence in Human Resource management Practices Award for the Midwest Region. This award honors the achievement of a Midwest Region college or university HR department which demonstrated successful work to improve the quality of programs and services through effective HR administrative practices, creative application of HR principles, strong leadership or direction and/or has been recognized within the institution or by peers as providing an outstanding HR program.
2010 Welcoa Well Workplace Gold Award

MHealthy and the University of Michigan received the Wellness Councils of America (WELCOA) Well Workplace Gold Award in 2010. The Well Workplace Awards initiative is driven by a rigorous set of criteria and recognizes some of America's Healthiest Companies. The WELCOA Well Workplace Gold Award is awarded to companies that fully embrace their responsibility for improving the health and well-being of their employees. The Gold designation signifies an organization that is developing comprehensive programs that produce results and are a strategic and integral part of the business.