Our counselors have diverse professional backgrounds. All are Masters level or above with experience as therapists, educators and consultants. Their areas of specialty include: personal and family concerns, grief and loss, physical and mental health, alcohol and drug abuse, and relationship issues involving career and work.
FASAP also meets regularly with an Advisory Board.
FASAP Staff
Our professional staff is available for counseling and consultation. Please call us at (734) 936-8660 or email fasap@umich.edu to learn more or make an appointment.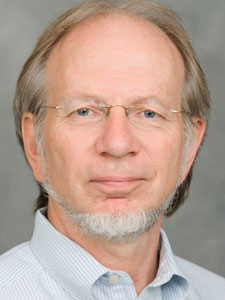 Tom Waldecker, MSW, ACSW, Director
Tom received his Masters in Social Work from the University of Michigan in 1976. He has been the Director of FASAP since 1998. Prior to coming to U of M he worked for a behavioral health company as their regional manager, where he administered the employee assistance program for over 33,000 Ford Motor Company staff, the Stroh Brewery Company, Rouge Steel, Cranbrook Schools and several other companies. Additionally, he directed a Salvation Army Harbor Light program and worked in several health care settings. Tom is a member of several professional organizations, including the American College of Mental Health Administration and the International Association of Employee Assistance Professionals in Education. He has extensive experience in solution focused counseling, parenting issues, executive stress, and substance abuse administration and treatment.
Karen Semenuk, ACSW, Faculty/Staff Counselor
Karen has been with the Faculty and Staff Assistance Program since 1986. She has professional experience in a variety of human service domains including mental health, family service, substance abuse and rehabilitation. She is active in employee assistance professional associations and has presented and published in the field. Karen has done evaluation research in the area of job-related stress and has been involved in development of services for injured workers. In addition, she has a special interest in individuals' spirituality as a means of support and/or coping.
Karen received her Masters in Social Work degree from the University of Michigan.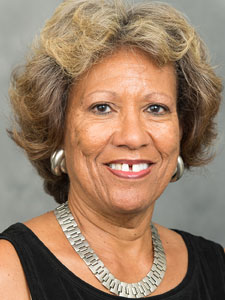 Janell Kilgore, MSW, ACSW, Faculty/Staff Counselor
Janell has been with the Faculty and Staff Assistance Program since 1999. She has extensive professional counseling experience working with families, teens, couples and sexual abuse survivors. She worked for seven years as an employee assistance consultant and trainer to Ford Motor Company, Deloitte & Touche, Young & Rubican, Stroh and other corporations. Janell has provided employment-related trainings/educational workshops throughout the United States. She received her Masters in Social Work degree from Wayne State University.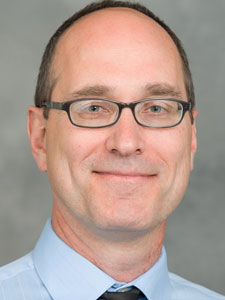 Andrew Greifer, Ph.D., Faculty/Staff Counselor
Andrew joined the Faculty and Staff Assistance Program in 2005. Previously, he worked in the mental health field for approximately fifteen years as a psychotherapist, case manager, clinical supervisor, program manager and program evaluator. He is interested in brief treatment of job burnout and job stress and has conducted research in these areas. He also has experience in brief counseling for depression and anxiety. Andrew is an Adjunct Professor in the Schools of Social Work at the University of Michigan and at Michigan State University. He completed a Masters in Social Work from the former and a Ph.D. in Social Psychology and Social Work from the latter.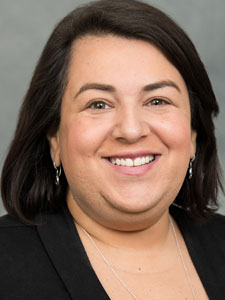 Jill Castro, Psy.D., Faculty/Staff Counselor 
Jill joined the Faculty & Staff Assistance Program in 2016. She received her Masters and Doctoral degrees in Clinical Psychology from the Michigan School of Professional Psychology (MiSPP). Her prior experience includes clinical practice in a variety of mental health treatment settings, supervision of graduate students in psychology, and both adjunct and administrative faculty appointments. Most recently, she worked as the Director of Clinical Training at MiSPP. Her clinical and research interests are in the area of women's health and empowerment. 
Tina Weymouth, Administrative Assistant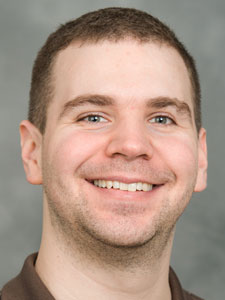 Matthew Penkevich, Secretary
FASAP Advisory Board
Catherine Shaw
Assistant Vice Provost Office of the Provost Rep: At Large 4016 Fleming Bldg 1340
(734) 763-0380
cashaw@umich.edu
Patrick M Smitowski
Director, Human Resources
Rep: LS & A Budget & Admin
LSA Budget & Finance
2216 LSA 1382
(734) 764-8197
psmitow@umich.edu
Jon Lund
Staff HR
G300 Wolverine Tower 1281
(734) 647-0981
jonlund@umich.edu
Paul Guttman
Construction Services Director
Construction & Arch
326 E Hoover 1002
(734) 936-0264
pguttman@umich.edu
Gregory Harden
Athletics Associate Director
1000 S. State Street 2201
(734) 647-9656
gharden@umich.edu
Derrick E. Scott
Director Multicultural Engineering Programs
1221 Beal Ave., 1463 LEC Bldg
(734) 647-7120
descott@umich.edu
Marsha Manning
Manager of Medical Benefits and Strategy
Rep: Benefits
HR Benefits Office
G405 Wolverine Tower 1278
(734) 764-2045
mmannin@umich.edu
Garry Forts
Security Senior Supervisor
Public Safety & Security Svcs 
109 E Madison Ste 3000    
(734) 936-9343
gforts@umich.edu 
Marilyn Tyus
Senior Director
Rep: Housing & Auxiliary Services
603 E. Madison 1370
(734) 764-7401
madela@umich.edu
Sarah Daniels
Assistant Dean of Students
Rep: Student Services Area
3000 Michigan Union 
(734) 647-2113
smjd@umich.edu