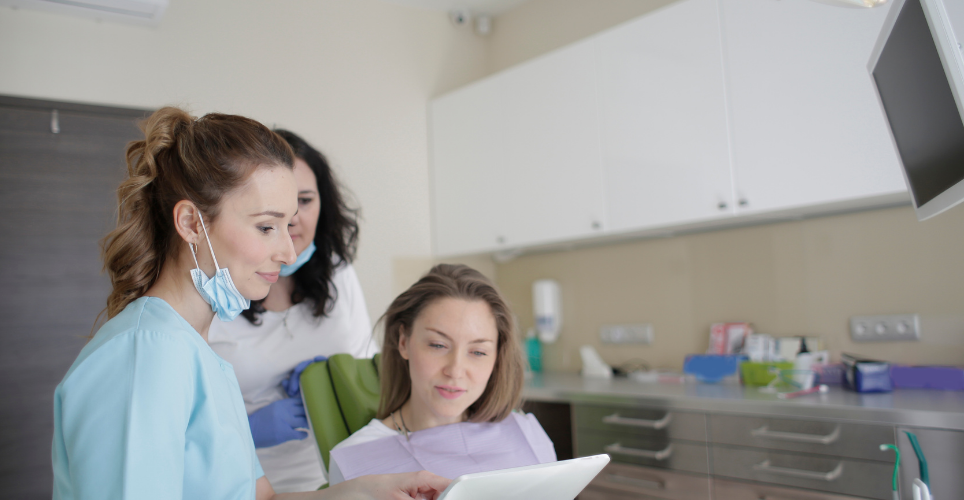 Dental Benefits Explained
Your Delta Dental benefits can help keep you and your smile healthy. Dental benefits can:
Make dental care more affordable. By focusing on preventive services, your dentist can help catch problems early before they are more costly to repair.
Make going to the dentist simple. When you stay in-network, the dentist files claims on your behalf, and Delta Dental will pay a portion of the bill.
Provide access to dental expertise. Dental benefit carriers partner with dentists to make sure claims are handled correctly, and often provide resources to help you get the most out of your dental benefits.
Confused about a dental term? Browse the benefits dictionary for definitions of common dental terms. 
Getting Started With Your Benefits 
You have Delta Dental benefits, now what? Better understand your benefits and how to use them. Get started with these tips:
Learn about your coverage. When you are enrolled, you will receive welcome materials. View your coverage anytime in the Delta Dental Member Portal. 
Make a dentist appointment. Visit the Delta Dental Find-a-Dentist tool to find an in-network dentist near you. 
Receive dental care. After your treatment, you will pay your copay or coinsurance, if it applies.
In-network dentists will file claims for you. No claims paperwork is just one benefit of choosing a participating Delta Dental dentist. 
Delta Dental will pay its portion of the bill. If you visit a Delta Dental participating dentist, payment will be made directly to the dental office.
Receive your Explanation of Benefits (EOB). Your EOB will explain what will be paid by Delta Dental and what amount you may owe. It is not a bill. Better understand your EOB by reading "Your EOB explained."
Smile! Continue good oral health habits at home between dental visits.
Your Dental Plan Options 
The University of Michigan dental plan is designed to promote regular dental visits and good oral health, a key part of your overall wellness. The university offers three dental plan options through Delta Dental of Michigan.