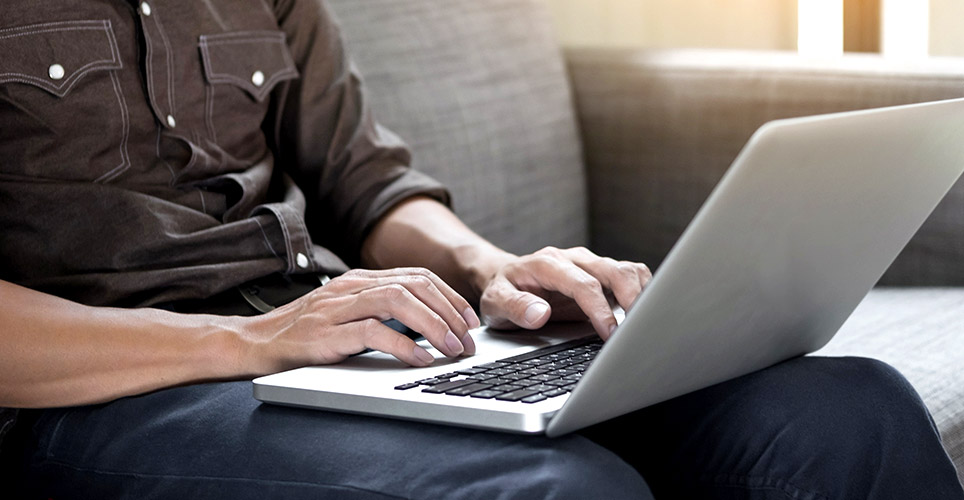 With the need for social distancing during the COVID-19 pandemic, many U-M faculty and staff are encouraged to work remotely. Creating fewer opportunities for the virus to spread is vitally important. While the next few weeks will pose challenges, we can all help out by being understanding and supportive of one another. 
Creativity and Flexibility are Required
Because we know that not everyone can work remotely please think of alternative staffing options.  For example, an employee may have supervisor approval to work remotely Monday, Wednesday, and Friday, and work on-site Tuesday and Thursday. Because of the extraordinary circumstances, UHR encourages departments to relax requirements for formal telecommuting agreements at this time for remote work arrangements in response to COVID-19. 
But, you do need to be on the same page with your manager on work expectations and communication protocols. Here are some key suggestions to help you be effective if you are able to work remotely. 
Be sure you have the tools you need to work remotely. For example, if you have a laptop, be sure to take your power cable. The ITS Remote Resource Guide contains a list of recommended technology resources.
Be sure you're connected - Internet connection will be key for maintaining your ability to do work outside of the office. Be sure your connection speed is good. Some internet providers are also offering special services for those with limited means.
Keep your typical routine - Wake up at a similar time, get dressed and eat a healthy meal. Work when you're most effective - but be sure to know when to call it a day.
Set up a dedicated space for your work. This can help you reduce distractions and get into the proper frame of mind for completing your tasks. When setting up your work-from-home space, be thoughtful of good ergonomics. Your body will thank you. See the MHealthy Office Ergonomics Tutorial for tips (especially the section on using laptops). Email mhealthyergo@med.umich.edu if you'd like a virtual assessment.
Check-in with your team frequently. BlueJeans is one great option for staying connected and supporting one another. ITS has a training page if you are new to BlueJeans video conferencing. You could also use Zoom. Or Google Hangouts Meet (which has a cool live caption feature).
Interpersonal connection is important, even if it is done virtually. When connecting with your colleagues, be sure to take time to talk about what's working and in what ways you need support. Also, use earphones for the best audio experience.
Questions or suggestions? Join Workplace. 
There are several videos available from LinkedIn Learning that touch on time management, productivity tips and more. If you have questions, join the "Working at Michigan" group on Workplace. This group shares messages from UHR about work-related issues, benefits, well-being, and more. During the next few weeks, we will share more suggestions about working remotely, to help everyone manage their responsibilities. Workplace is a collaboration platform that everyone with an @umich email has access to.