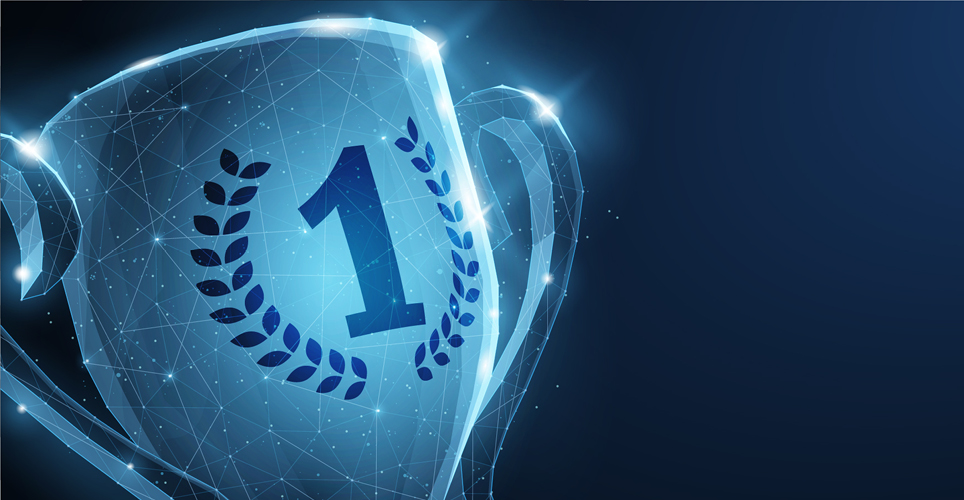 U-M has been recognized as a national leader in workplace well-being with the 2021 C. Everett Koop National Health Award.
Since 2006, MHealthy has led U-M's employee health and well-being programs and services, working closely with university leadership to create a culture that supports all the dimensions of well-being. Each year, more than 20,000 employees participate in MHealthy programs and more than 450 currently volunteer as Champions in their departments.
To be considered, winners are required to document results, both in terms of health improvement and economic impact. Because of its rigorous scientific standards, the Koop Award is not given every year. 
"From the beginning, our goal has been to strengthen the culture of health through innovative, research-based programs and services that are engaging and effective," says Karen Schmidt, senior director for MHealthy. "With these standards in mind, the university has assisted with lowering overall health risks for its employees, reducing health care claims costs and growing its culture of well-being."
Twelve independent reviewers evaluated the MHealthy program. The panel included experts in the field of workplace well-being from various agencies, companies and universities. They noted U-M's strengths in the following areas:
strong wellness design and comprehensive programs
support from leadership and infrastructure
innovative approaches to addressing diverse and socially vulnerable populations
impact on health risks and claims costs
performed better than national benchmarks in illness-related absenteeism, turnover and organizational health scores
strong culture of health over time
"A major part of supporting a positive culture is focusing on the well-being of our faculty and staff," says Preeti Malani, U-M's chief health officer. "We embrace the philosophy that many factors will play a role in your well-being. It's this culture and our resilience that has been invaluable over the past 18 months."
The university's response during the COVID-19 pandemic was also cited as a key strength.
"As we all make our way in a strange new world, MHealthy has provided support in the areas that our community needs right now," says Schmidt. "We've pivoted to deliver virtual events, live-stream exercise classes, mental and emotional tele-health counseling support, financial well-being resources, and more."
Recent Koop Award winners include Quest Logistics (2020), Ericsson Inc. (2019), Baylor College of Medicine, and Boise School District (2016).
The C. Everett Koop National Health Award is given by The Health Project, Inc. Its mission is to seek out, evaluate, promote and disseminate the lessons learned from exemplary health promotion and disease prevention programs with demonstrated effectiveness in improving employee population health and related business outcomes. Board members include representatives from various agencies, companies and universities, including Johns Hopkins, Stanford, the CDC, Johnson and Johnson, and the University of California.
The awards will be presented on October 14, 2021, at the annual Health Enhancement Research Organization (HERO) Forum, which is taking place virtually this year.
Learn more about MHealthy. To learn more about the C. Everett Koop National Health Award, visit The Health Project website.