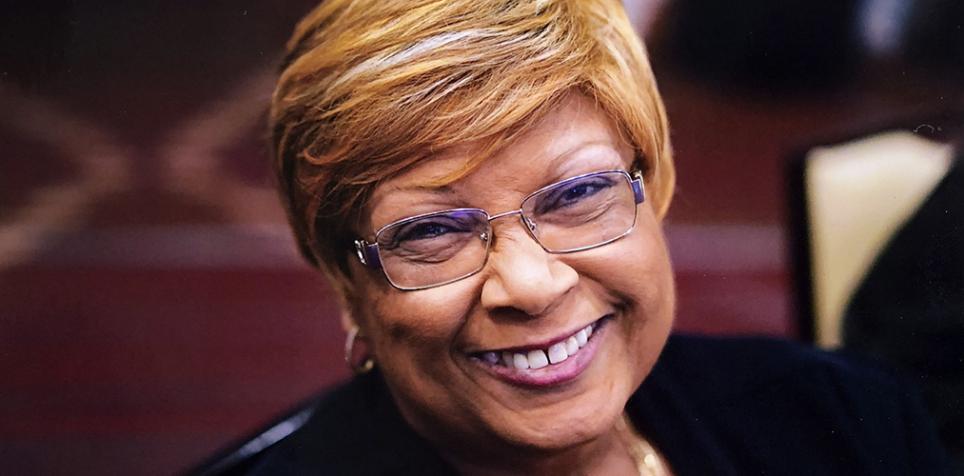 Laurita Thomas, associate vice president for human resources, has been honored by the College and University Professional Association for Human Resources with the 2018 Distinguished Service Award.
The award is given to a member of the association who has made valuable contributions through leadership, governance or professional development activities. 
Thomas has served in leadership roles in CUPA-HR since 2012. From 2014 to 2017 she served as a member of the board of directors. She also served on the public policy committee and learning and professional development committee, and was instrumental in the creation of the association's learning framework to help guide the development of human resources professionals working in higher education.
She has also been active in diversity and inclusion work with CUPA-HR, is a frequent presenter at national events, and has served as a mentor to several early-career human resources professionals. 
The award includes a $4,000 donation which Thomas has committed to the Voices of the Staff Career Development Fund. 
"I've had the honor of representing the excellent human resources professionals from the University of Michigan on a national level through CUPA-HR," said Thomas. "This award very much recognizes the support I've received from those individuals and teams." 
CUPA-HR serves more than 25,000 human resources professionals and campus leaders at more than 2,000 organizations around the country and abroad. The association offers professional development programs, higher education salary and benefits data, and regulatory and legislative information. 
"Laurita is recognized as a thought leader and an innovator in the higher ed HR profession," said Mark Coldren, former chair of CUPA-HR's board of directors. "She is an active resource for not only the association's members, but also her peers and colleagues around the country."