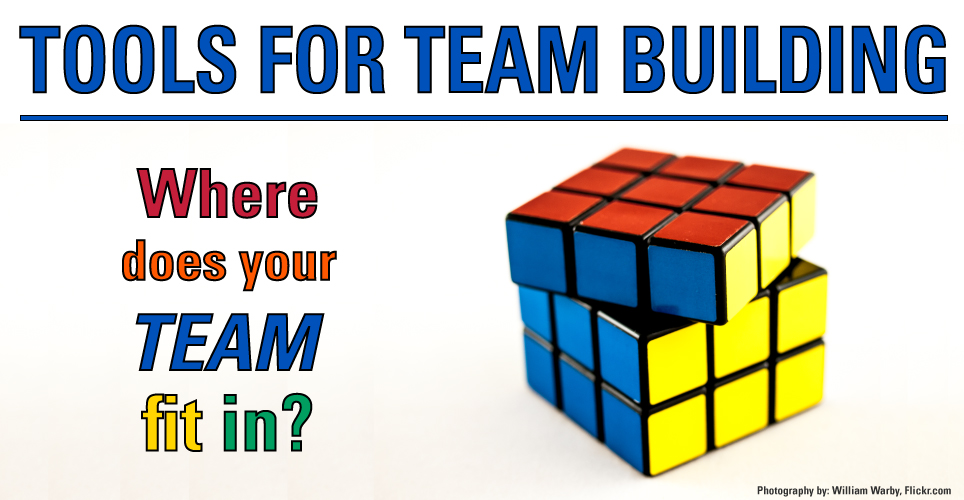 Where does your team fit in?
Retreat season is quickly approaching and now is a great time to start planning out your team building goals and activities. If you are wondering, "where do I even begin?", we are here to help!
LPD uses several different assessment tools that can help with team communication, conflict resolution, decision-making, productivity and more.
Below you will find some quick facts and a handy chart that breaks down which assessment tools work best to accomplish your team goals.
Team Assessments - why do we need them?
The assessment tools in the grid below can help team members to understand each others' strengths, individual natural preferences and help to communicate more effectively. They will also increase team members skills while working with others of different styles. Team members will become more effective in making decisions and will increase their pride in the unique and innate talents of the team.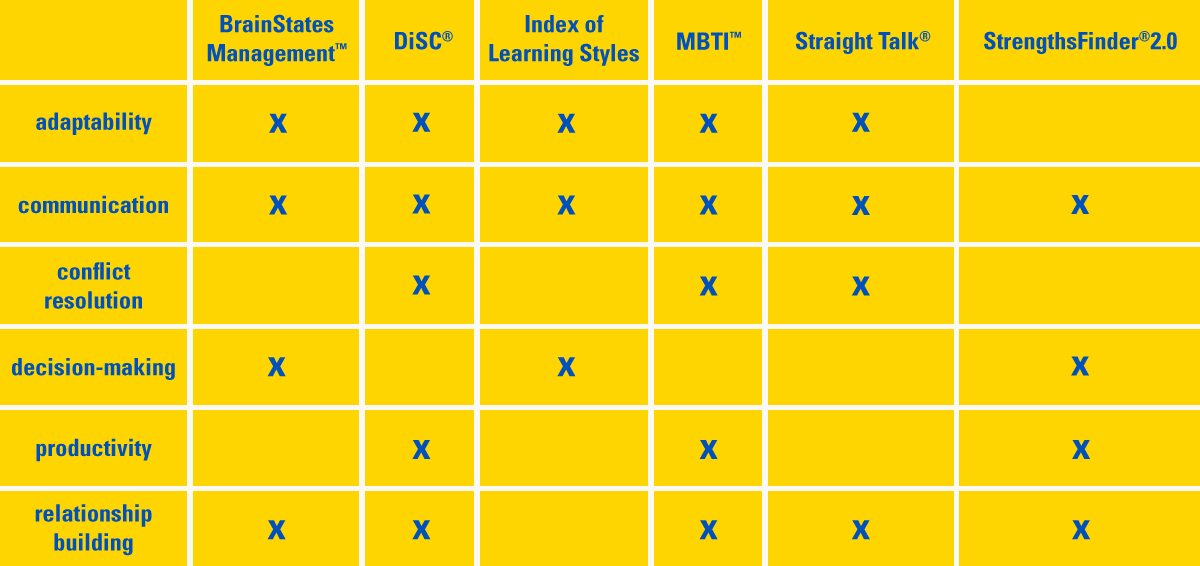 For more information on team building and assessment tools, please contact us today. We'll be happy to assist with Developing the Leader in You!