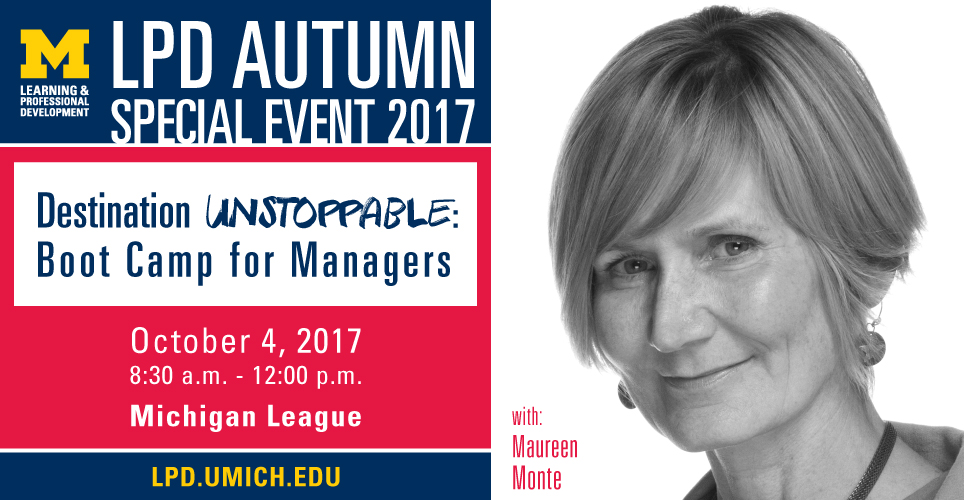 If the world runs on teams, why do so few reach their full potential? The reality of life is that all teams struggle to perform at their best.
In our Destination Unstoppable workshop, we'll focus on three things to help overcome the obstacles to success so that your teams achieve their goals!
Define Success: What does success look like in your role? For your teams?
Discover Untapped Talent: There is untapped talent on every team! You'll take the Clifton StrengthsFinder to help us understand how you think, execute tasks, build relationships, and influence others.
Alignment: We'll have exercises designed to align your strengths with success in your role and success of the team.
This fun and energy-filled workshop will help you build the common mindset first for you, and then your team, so that you find your own path to Destination Unstoppable!
Learn More About the LPD Autumn Special Event on 10/4/2017
---