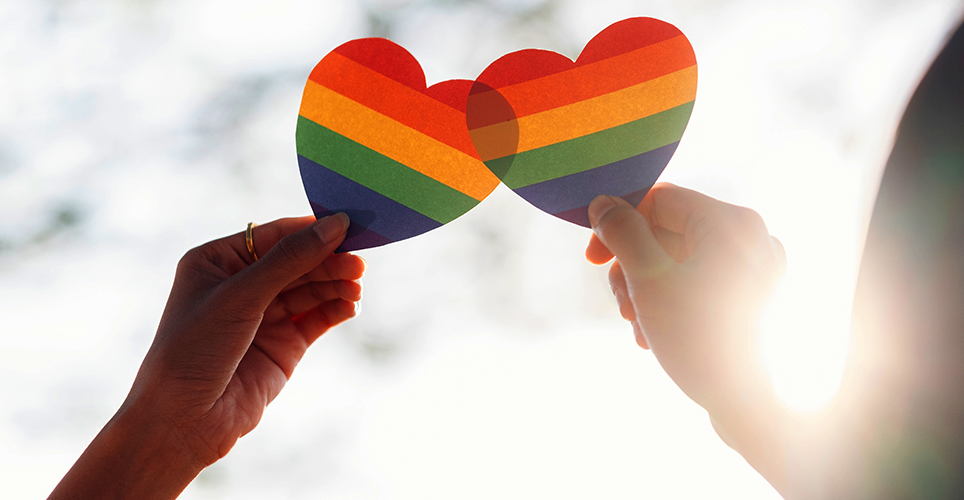 As the last few years have shown us, change can be challenging, especially in the workplace. Evolving pandemic guidelines, concerns for personal safety, and new hybrid workstyles all take some getting used to. 
Now imagine dealing with those stressors while also being a person transitioning gender.
More Support for Workplace Transition
Pedro Coracides, project manager, Office of the Patient Experience, and Jerry Okler, administrative specialist, Michigan Medicine Human Resources, haven't had to imagine it. They've seen these transitions firsthand and offered steadfast support. But, Okler noted, they realized transitioning employees needed more.
"The entire process is driven by the transitioning employee," Okler said. "There's no one-size-fits-all for this, but the Workplace Gender Transition Guide provides employees and management with a common starting point so they can chart a course of progress together."
The resource focuses on how to best support the employee, but also considers coworkers' and leadership's points of view. According to Coracides, it knits together U-M's health plan, policy and other resources to create a clearinghouse of information.
Leading the Way
"Our health benefits are really good when it comes to gender transition, but everything else fell short in terms of who does what, where you go for what," Coracides said. "The guide is a mindset of, let's fully support people not just from the health benefits side, but also in terms of policy, procedure and logistics."
For example, the guide details:
Policies pertaining to diversity and inclusivity
How to change one's preferred name, uniqname and designated pronouns in Wolverine Access
How to order a new Mcard
General and gender-specific counseling services
How to start a workplace conversation about transitioning
It Took a Village
The guide is the result of a working group led by Okler and Coracides, which included the collaborative efforts of faculty and staff from Michigan Medicine and the Ann Arbor academic campus, as well as support from U-M Human Resources.
They appreciate U-M leadership for its support of the three-year project, which slowed but never stopped, even during the pandemic's first difficult year.
"This effort is rooted in the university's commitment to its employees," Okler said. "Without our core policies and values, a guide like this wouldn't be possible. The easy part was putting the guide together; the hard part would be documenting all of the things our leadership has done to support the community."
As medicine, culture and the workplace continue to evolve, the two said, the resource will evolve with them. They welcome feedback, and encourage people to learn from and listen to others who might be a little different from themselves.
"We're an academic institution; our mission is to teach people," Coracides said. "In the health system, we're healing, but we're also teaching future healers. When someone talks about an experience that's personal to them, be open and have a willingness to learn."
Learn More…
Learn more about gender transition and the LGBTQ+ community.