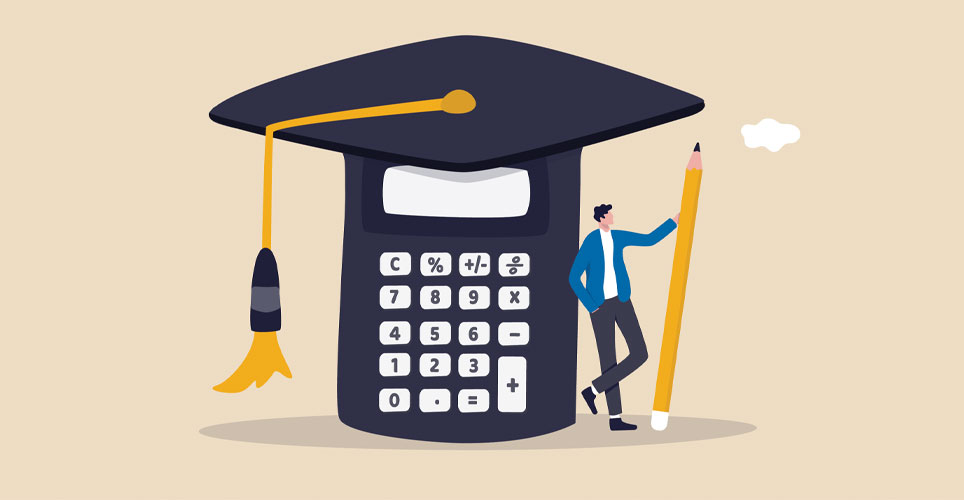 As a U-M employee, you may be eligible for the Temporary Expanded Public Service Loan Forgiveness (TEPSLF) program if you have federal student loan debt. The program has been extended to give borrowers credit for payments that previously didn't qualify.
Employee Application Deadline
What's new: The deadline for employees to complete their parts of the application process has been extended to Friday, Oct. 21.
To initiate the process, eligible employees should:
2. Complete the appropriate form below, making sure to include your signature and the date:
3. Send the forms to the Shared Services Contact Center (SSC) by 4:30 p.m. on Friday, Oct. 21.
The SSC will complete its portion, then send the application to the U.S. Department of Education by Oct. 31.
The SSC does not determine eligibility for student loan forgiveness. Contact your loan servicer if you have questions. 
PSLF, Explained
Under the PSLF program, you may be eligible for federal loan forgiveness after you've made 120 qualifying payments while working full-time for a public service employer (10 years). You also must be making payments through 10-year standard repayment or one of the federal income-driven repayment plans.
Learn more about this limited-time opportunity.
Am I Eligible?
According to the Office of Federal Student Aid, the eligibility requirements for loan forgiveness under the PSLF program are:
You must not be in default on the loans for which you are requesting forgiveness.
You must be employed full-time by a public service organization when making each of the required 120 qualifying loan payments (certain repayment conditions apply); at the time you apply for loan forgiveness; and at the time the remaining balance on your eligible loans is forgiven.
If you're a parent who borrowed a Federal Direct PLUS Loan on behalf of your dependent undergraduate child, you may qualify if you're working in a public service job and repaying through an eligible repayment plan.