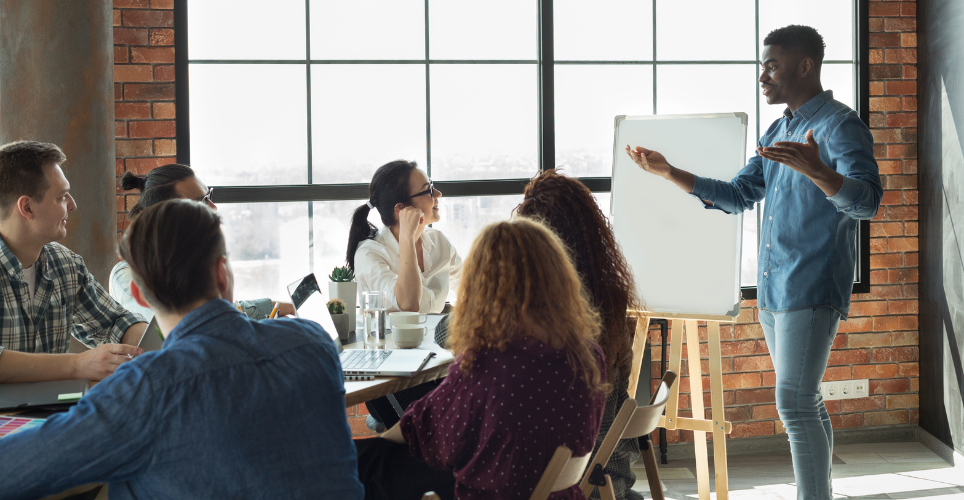 Are you new to a leadership role, or aspire to be in one?
Whether you are in a formal leadership role, want to move toward leadership, or just want learn more and improve your skills the Introduction to Leadership at U-M course is for you!
This course was designed to assist faculty and staff in developing the essential leadership skills necessary to lead a team of individuals at U-M, and can be a great choice if you are waitlisted for Foudations of Leadership.
The concepts taught in this course will help you lead others.
Session topics include:
Leadership 

Communication style

Feedback

Team development
You will learn to:
Identify the competencies and skills necessary to successfully lead others

Determine your communication style and how to better communicate across differences

Utilize the stages of team development to adjust expectations for future progress