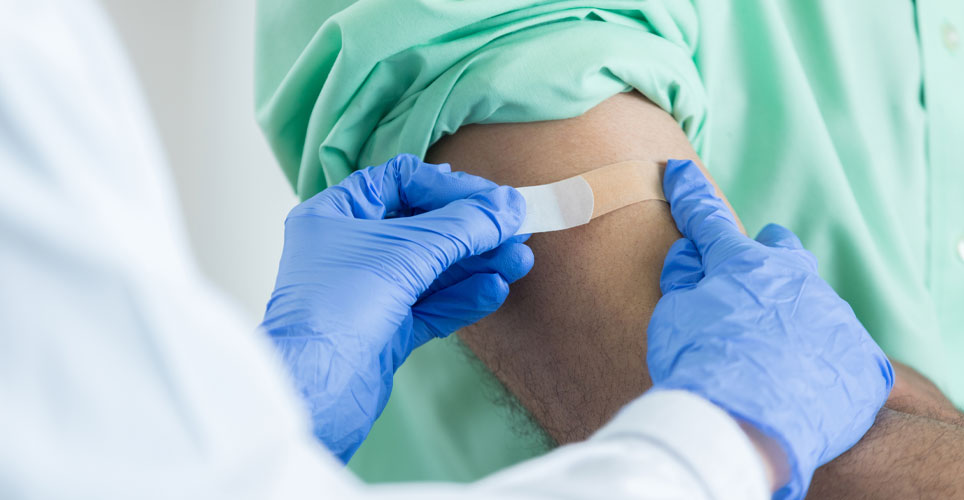 Each year, millions of people get the flu and hundreds of thousands are hospitalized or even die from flu-related causes. Couple this with a COVID-19 pandemic and it's clear why getting a flu shot should still be at the top of everyone's list.
Getting vaccinated protects the recipient from the flu as well as others – such as children and the elderly – who might become very ill from influenza.
Whether working on campus or remotely, U-M faculty and staff have several options for receiving their flu vaccination. Employees should determine the best approach for their situation.
Michigan Medicine and Medical School Faculty and Staff
Michigan Medicine faculty, staff, medical/nursing students and volunteers can receive free flu vaccinations at flu clinics across the medical campus. Vaccines are also available at U-M Occupational Health Services in the Med Inn Building or from clinical unit flu liaisons. 
New this year, registration will be required for all flu shot clinics. Get more information and a list of options.
Remote Campus Employees in Ann Arbor, Flint and Dearborn
With building closures and social distancing, fewer campus flu shot clinics are available this year. To reduce the need to come to campus, faculty and staff working remotely, as well as spouses/other qualified adults and retirees, should get a flu vaccination at their doctor's office, local clinic or a network immunizing pharmacy.
When a flu shot is administered at a pharmacy, provide either the member's medical or prescription drug insurance card. Do not use both cards or there could be confusion. Learn more.
Employees Working on the Ann Arbor Campus
By-appointment flu shot clinics are taking place on select days September 14 – November 14 at the Michigan Union, Michigan League, Palmer Commons and Pierpont Commons in Ann Arbor. 
To reduce the density of people on campus, this year's clinics are only open to faculty, staff and students. Must be 18 or older.
In order to maintain proper social distancing, appointments are required. While at the clinic, additional practices such as wearing a mask/face covering, bringing a pen, and maintaining social distance will also be in place to ensure a safer environment.
Individuals covered under an accepted insurance plan will not have to pay out-of-pocket. Employees not covered can receive a flu shot for $30. Pay by check or credit card.
It is important to clarify that flu clinics will only be offering flu vaccinations and will not include any COVID-19 related service.
Campus flu shot clinics are provided through a partnership between Michigan Visiting Care, MHealthy and University Health Service. Learn more and schedule an appointment.